SAMPLES SALE IN SAN FRANCISCO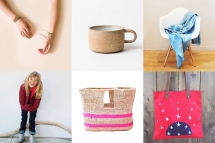 Samples sale by the Maker's Gang... Private sale with independent designers offering local brands. See you saturday, May 14, from 10am to 1pm at Recess in Potrero.
Sandra, the Happy French Gang founder, initiated the event. 6 vendors joined her to offer exceptionally their products at a lower price for a few hours.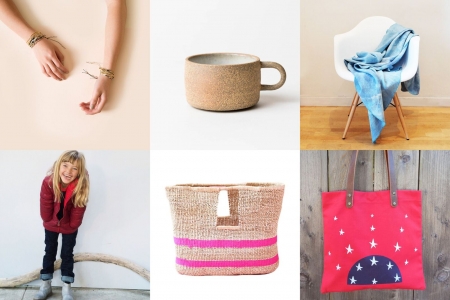 Totem Totem, Sunday in Color, Over the Ocean,
Materials and Process, Renata Martins Bags, Abacusrow... et Happy French Gang.

You will love..
Homeware and jewelry by Totem Totem, handmade by Julia in Berkeley
The ''colorful'' selection by Sunday In Color,
The nice kids clothing collection by Over the Ocean,
The great leather items by Materials and Process,
The absolutely genuinely cute handbags by
Jewelry by Abacusrow,
and of course pullows, blankets and co by Happy French Gang.

The event is sponsored by...
IT'S IT Ice-cream that will give 50 icecreams to the first persons.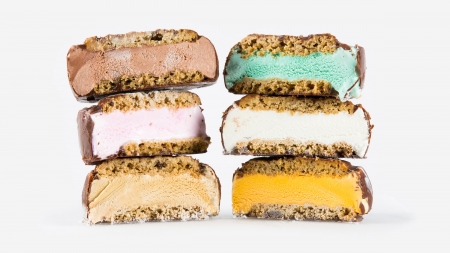 Playland at The Beach was renowned for its roller coasters such as the Bobs or Shoot-the-chutes and especially for the It's-It Ice Creams (ice cream sandwiches) that were sold exclusively at the Park. It's-It sandwiches outlived Playland and obviously still exist. If you want to read their story and basically taste them... go and check the website itsiticecream.com. Or be in the 50 people arriving at Recess on Saturday.
Recess taht will host the event and give access to the playroom for babys to 4years old kids for a special $5 price (also for non-members).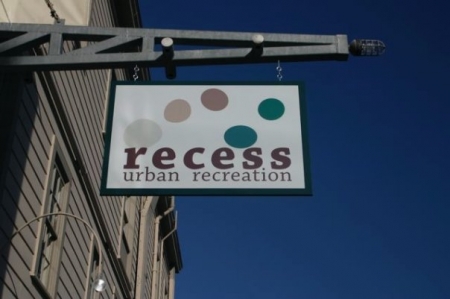 SAMPLES SALE BY THE MAKER'S GANG
Saturday, May 14, 2016
10am - 1pm
@ Recess Urban Recreation
470 Carolina Street
More info regarding the event.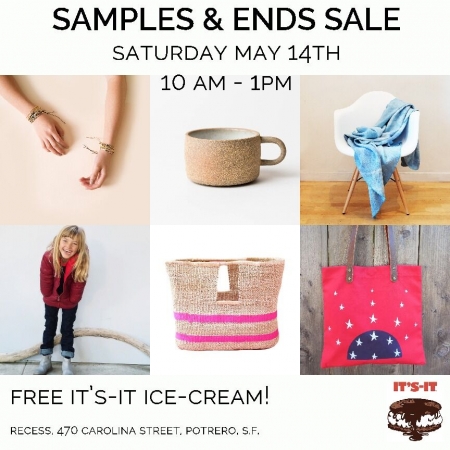 Agenda
Movie releases, Festivals & DVDs

Theatre plays, Ballet, Opera

Jazz, Rock, Pop, Symphonic & Co

Museums and Art Galleries

If you have some spare time...