Run to the SFMOMA before Soundtracks is over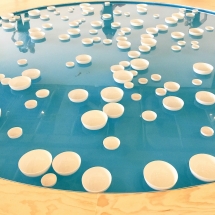 Soundtracks... we have been to this exhibition 3 times already since its opening last summer. Spending some time at floor 7 is like a meditation session in our day-to-day routine.
Soundtracks features 20 artists and is centered on the role of sound in Contemporary Art.
2 main installations: Clinamen v.2 by French artist, Céleste Boursier-Mougenot and The Visitors by Ragnar Kjartansson.
The work conceived and created by Céleste Boursier-Mougenot
looks nd sounds like an invitation to meditate. We seat around the blue pool, then we stand up, walk around it, watch the view behind the windows, and get back to the pool, following the circles in the water, listening to them... Despite the crowd, the space is pretty quiet, peaceful, almost religious but with no prayer.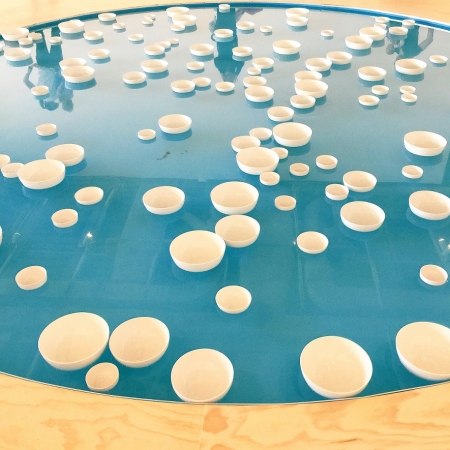 Since then, we investigated a bit about the artist and we found out about another creation, currently being exhibited in Shanghai, with birds creating their own random and unpredictable melodies with guitars. Splendid!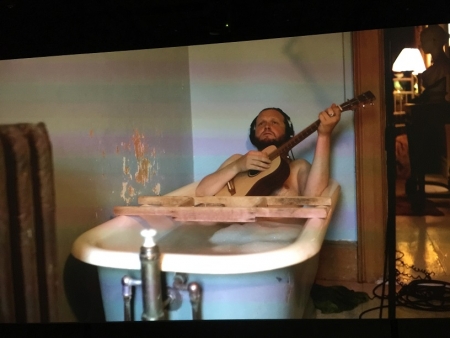 The Visitors... definitely the other powerful moment of this exhibition. You enter a dark room with screens showing different persons playing an instrument and singing. They happen to play altogether while being in separate rooms aand places. We are totally part of the whole installation, like in a slow motion show. We are looking at the screens, walking slowly here and there trying to understand, to assemble the pieces together, to capture the synchronicity.
The whole exhibiton is brilliant, encourages reflexion, raises questions, surprises us. We are at the heart of art and of its mission. and purpose.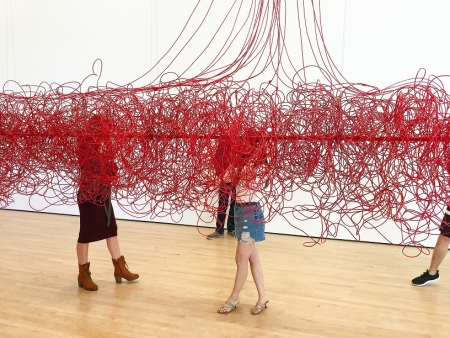 SOUNDTRACKS
@ the SFMOMA
July 15, 2017 - January 1st, 2018
Agenda
Movie releases, Festivals & DVDs

Theatre plays, Ballet, Opera

Jazz, Rock, Pop, Symphonic & Co

Museums and Art Galleries

If you have some spare time...