ROPES COURSE IN SONOMA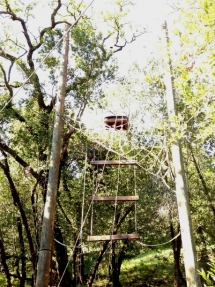 Tree climbing in Sonoma: an exciting experience in the wild less than an hour from San Francisco.
We recently discovered a magical lush canyon in the heart of the Sonoma Valley. Trees, luxurious nature, with a river running through it!
We went there with friends and their children for an afternoon of ropes course activities. Nothing was like we expected!
Because it's been created as a team building activity for employees, we were organized in 2 different teams. We learned to listen to each other, to cooperate, to solve problems... and also to surpass ourselves. We were all hooked up, which didn't stop us from shivering!
We would like to describe in more details all the balance and climbing activities, but it would not be a good idea. Surprise and discovery is part of this exciting and fun challenge. We loved sharing it with our friends and children. We were amazed of how much we learned as a group, as a team.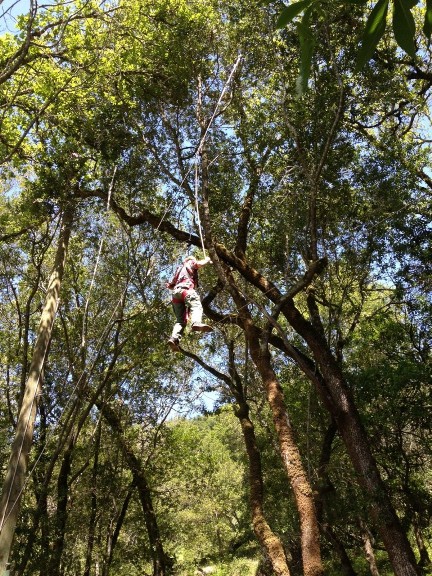 The consultants working there come from different backgrounds. They are well trained, very helpful and reassuring.
Recommended by LostinSF!
Carriger Creek Challenge Course
Sonoma Valley
Agenda
Movie releases, Festivals & DVDs

Theatre plays, Ballet, Opera

Jazz, Rock, Pop, Symphonic & Co

Museums and Art Galleries

If you have some spare time...