PULSIONS, an exhibition like a creative dialog between France and California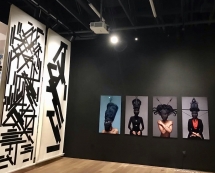 After a beautiful pop up exhibition presented at the 836M gallery in Jackson Square, PULSIONS will be in Santa Cruz in March and in Oakland this Fall.
PULSIONS features the following artists: SMITH, Delphine Diallo, Anne-Charlotte Finel, Justine Emard, FENX, Tania Mouraud, Eric Michel, and Kalie Granier who is also the curator of the exhibition.
Organized by the Alliance Française Silicon Valley and the Cultural Services of the French Embassy in the United States, PULSIONS was conceived with a purpose, highlighting a connection between France and California, expressing a creative dialog, based on a selection of established and up and coming artists.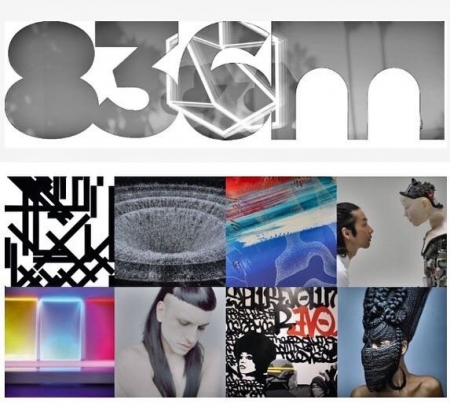 It makes so much sense that the 836M gallery presented PULSIONS. Since 2015, 836M, the gallery created by Julie and Sébastien Lépinard in collaboration with Agnès Faure, is driven by their shared passion for art, their wish to share it and their conviction that art has the ability to bring people together and inspire a positive and innovating change.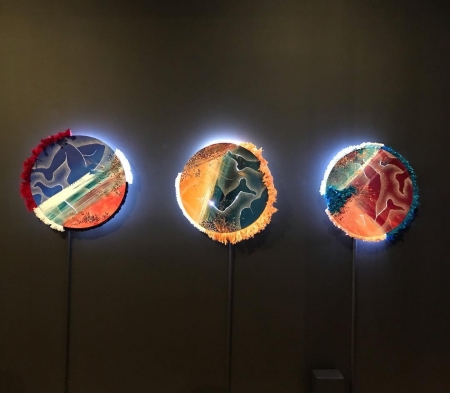 Artist : Kalie Granier - Photo credit : @emmasf
PULSIONS... custom made name actually. There is such a powerful energy coming from this exhibition, such an inspiring creativity. Multimedia, PULSIONS presents splendid women portraits by Delphine Diallo, illuminated art by Eric Michel, mesmerizing dream catchers by Kalie Granier, the No(w) Future by FENX, Traum by SMITH, ''les mots-mêlés'' by Tania Mouraud, the Co(AI)xistence by Justine Emard and ''la Crue'' by Anne-Charlotte Finel.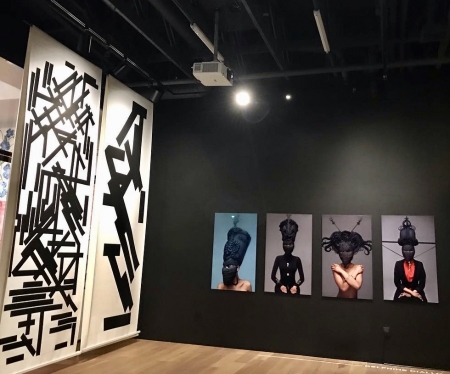 Artists : Tania Mouraud et Delphine Diallo - Photo credit : @emmasf
If you missed PULSIONS at 836M, head to Santa Cruz March 12 to 17, 2019, or to Oakland, this Fall, en Octobre, where the Pro Arts Oakland will show it once again.
And about 836M... You won't have to wait much longer to go back to Jackson Square. The up coming exhibition is bearing a meaningful name: Re-Engineering Humanity. So very local! We'll tell you more about it pretty soon.
PULSIONS
@ 836M
February 13 - March 8, 2019
@ the MAH, Museum of Art and History in Santa Cruz
March 12 - 17, 2019
October 4 - November 1st, 2019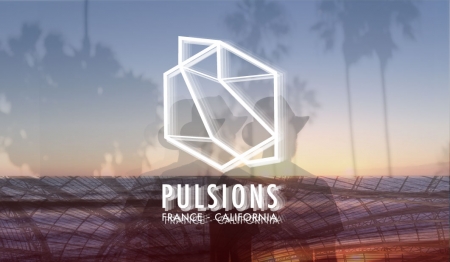 Agenda
Movie releases, Festivals & DVDs

Theatre plays, Ballet, Opera

Jazz, Rock, Pop, Symphonic & Co

Museums and Art Galleries

If you have some spare time...