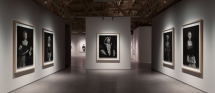 Pier 24 Photography is a vast space along the Embarcadero dedicated to photography. An amazing experience for those who like photography!
House of the Pilara Foundation Collection, comprising more than 2000 photos of the 20th and 21st century (Diane Arbus, Muybridge, Richard Avedon… to name just a few) amassed by investment advisor Andrew Pilara, Pier 24 Photography hosts one major exhibition each year.
Contrary to a museum, photos are presented neither with the name of their authors, nor with any explanation. A bit disconcerting at first glance, this "parti-pris" encourages contemplation and speculation. Who is the artist? When was is taken ? Where?... You'll have to figure out all these questions by yourself (a succinct leaflet is distributed at the entrance).
Pier 24 Photography is open from Monday to Thursday, by online appointment only, for free. Access is limited to 20 people every two hours. You'll have plenty of time to walk through the gallery and contemplate the photos in the absolute calm.
Pier 24 Photography
Pier 24 The Embarcadero, San Francisco CA, 94105
Free - Open By Appointment [2]
Monday - Thursday, 9am to 5pm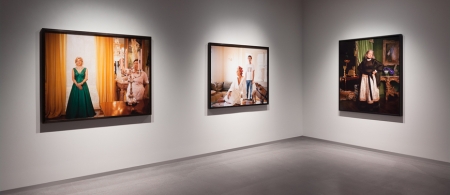 The photos are from the 2012 -2013 exhibition (May 15, 2012 - Fev 28, 2013), ABOUT FACE, which focused on the tradition of portrait-based photography from the mid-nineteenth century to present-day. From Cyndy Shermanand Richard Avedon to Lee Friedlander and many other artists, it encompassed wide-ranging approaches to portraiture: self-portrait, self-examination, local individuals, socio-economic portraits, history of portraiture in paintings, utilitarian photography (mugshots)....
Photos: courtesy Pier 24 Photography