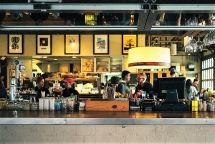 The SF Restaurant Week... actually lasts 10 days. 10 days dedicated to celebrating the culinary SF realm and art.
A bit more than 15 years ago, San Francisco Travel initiated the program Dine About Town, organized twice a year.
This year, as since 2015, the Golden Gate Restaurant Association is now in charge and implemented some changes.
... the $15 or $25 lunch menu
... the $40 dinner menu
... the $65 dinner menu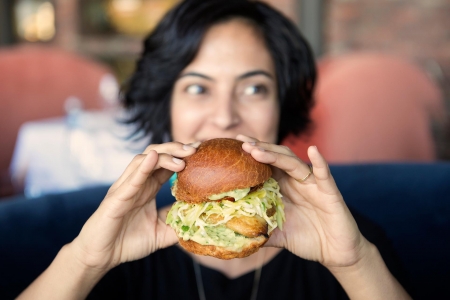 [2]
If you really get involved and go a least 4 times to one of the participating restaurants, you can join the contest and try to win $1200 in gift cards to different restaurants in SF. In French, we're used to say ''L'appétit vient en mangeant''. Literally... The appetite comes with the eating.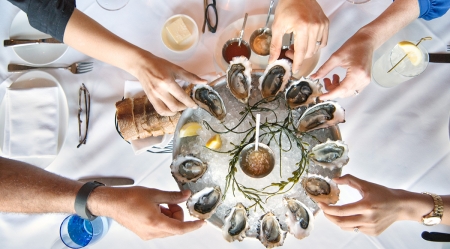 [2]
18 French restaurants or French American restaurants are part of the culinary week program. Check the whole list here. [3]
We really want to try Oola [4], in the heart of Soma, for a lunch break at $15. Its chef, who worked in the past at the renowned Chez Papa and Chez Maman, offers a pretty creative French-American menu.
> Check their lunch menu at $15 [5]
> Check their dinner menu at $40 [6]
As last year, Bisou Bistronomy [7] offers 2 dinner menus. It is all about Foie Gras and scallops...
> Check their dinner menu at $40 [8]
> Check their dinner menu at $65 [9]
Off the French beaten tracks... La Mar [10] will serve you delicious ceviches (we never have been disappointed) with a tremendous view, the Waterbar [11] will grab you in its delicious net, try Blue Plate [12] on Mission near Bernal Heights, Precita Park Cafe [13], really worth a detour if you don't go too often in this neighborhood, or Skool [14] that never disappointed us with its seafood menu with a Japanese flair, or Flores [14] for its modern and sophisticated Mexican food, and its setting that is showing everywhere on Instagram.
10 days,you said?... way to short to try them all!
San Francisco Restaurant Week
January 22 - 31, 2018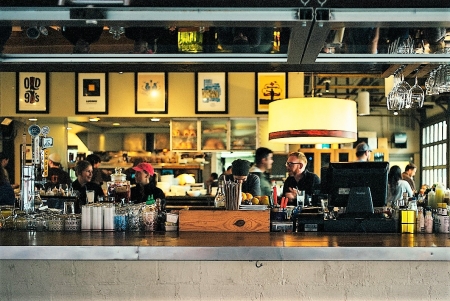 Photo credit : Serge Esteve [15]