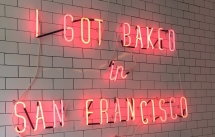 Sweet for sure, but not only. The SF Bakery that has been everywhere in the media recently offers surprising creations that lead to daily waiting lines in front of the store. We went there and we tried.
Even CNN mentioned Mr Holmes Bakehouse in their news. The reputation? A long line, everyday, starting early, as in very early! We are curious by nature, and food lovers too. We had to try!
You most probably already read many things about Mr Holmes Bakery, especially about their Cruffins, an allegedly croissant and muffin in-between. Surfing a bit on the wave of the Cronut that met such a success in NY. They also drew the attention of the public with their recent Doughroni. Take a look at it on SFist. [3]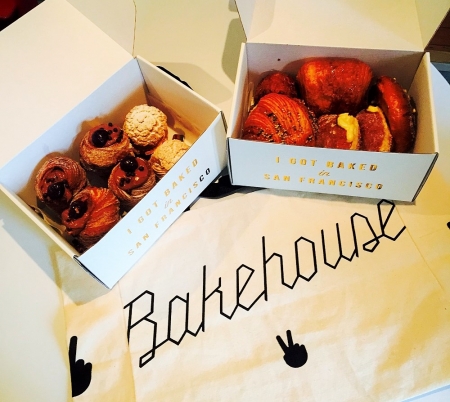 [4]
And here is what we have to say...
Cruffins? Very good! We would have called it differently because, to us, it is neither a croissant, neither a muffin. Simply something different and still awesomely good. Creamy, sweet, tasty. We did not count the calories... but our thighs did! Mono diet is the next step:-)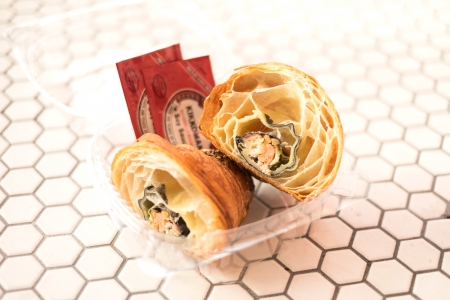 [4]
California Croissants? Unexpected, surprising and... very good!
Let say that the Maki in the heart of the croissant is a rather creative idea. Was not obvious to think it out. We are not fans for breakfast (pardon our frenchitude!), but perfect for lunch for example.
Croissants? Very good!
At least, we can consider ourselves as ''connaisseurs''! It is a classic and Mr Holmes Bakehouse dealt perfectly with it. The Australian Chef, Ry Stephen, spent 2 years working in a bakey in Paris. That makes sense, right? They could be considered as slightly too crunchy on the outside. But you know what? Pecking the crumbs extends the pleasure!
Our conclusion or advice? Opt for the croissant. At least, you won't have to wait in line. To get your cruffins, you have to deserve them. San Franciscans have this reputation to love waiting in lines. Apparently, we are not San Franciscans yet:-)
You'll love the place. It's a bit tiny, discrete, but the neon pink light on the wall, the nice boxes, the tiny tiles on the floor... everything is very welcoming.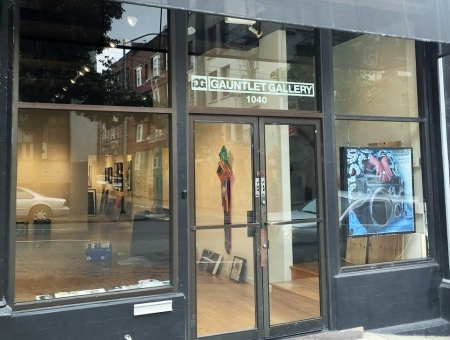 [5]
And as long as you are there, make a stop at the Gauntlet Gallery we had discovered through its exhibitions dedicated to the Daft Punk: Discovery [6] and Daft Punk Deux [7].

[4]
Mr Holmes Bakehouse
1042 Larkin Street (tout près de Polk Street)
If you want to know more about this great story, there's nothing better than checking on the honorable SF Chronicle. Their article [8].