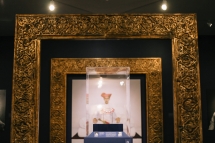 East meets West Jewels of the Maharajas from the Al Thani Collection, the new exhibition at the Legion of Honor is shining bright like a diamond... like a galore of diamonds, and pearls and gems. Let's share some impressions.
The collection that the Al Thani family started only a few years ago is gathering more than 150 pieces and objects including somptuous jewelry, weapons such as swords and daggers and precious works of arts.
India is renowned for its gems and jewelry historical art and expertise. The exhibition presented by the Legion of Honor is presenting works of art from the Mughal enperors (from the seventeenth century) to the present India.
East meets West, with all its treasures and gems, is depicting certain aspects of influence interaction between India and Europe throughout the centuries. It does also highlight the significant role played by gender when it comes to jewelry in different cultural environments. For example, in India, the most splendid jewelry was supplied exclusively for the male rulers. Another example: male maharajas in India could wear jewels that were meant initially to be worn by Queens and Empresses in Europe.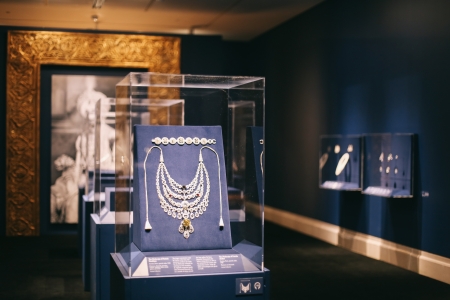 Image courtesy of the Fine Arts Museums of San Francisco
Marie-Stéphanie shared with us her first impressions after attending the preview of the exhibition...
''What I loved the most was the jewelry collection. It does shine, beam, and sparkle. It is dazzling in every sense of the word.
''Less is more'' was not part of their vocabulary!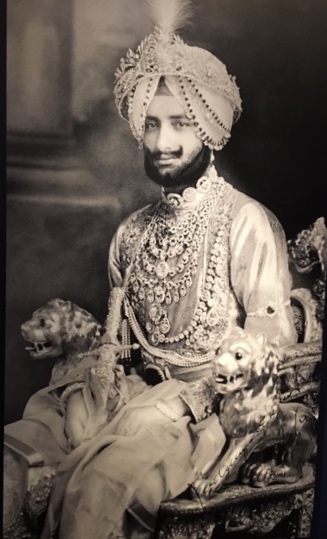 Pieces of jewelry were originally worn by men as a sign of power, a symbol of prestige and distinction.
Originally, pearls were a man's attribute.
Women started to make them theirs later and imported them to Europe.
France is quite represented in this exhibition. Most of jewels were made and manufactured in France.
Gems traveled a lot. They were imported from India, ''transformed'' in Europe (and especially in France by prestigious jewelers such as Boucheron, Cartier, Van Cleef and Mauboussin) and traveled back to India.
The whole collection will be exhibited at the Hôtel de la Marine in Paris, Spring 2020!''
We still have in mind the Bulgari exhibition at the de Young Museum or the one with Cartier's collection at the Legion of Honor a few years ago. This new exhibition is a real thrill, on the one hand for the historical lesson it does teach, and on the other hand, for the twinkling of the objects and the ''brilliance'' of their art.''
EAST MEETS WEST
Jewels of the Maharajas from the Al Thani Collection
@ the Legion of Honort
November 3, 2018 - February 24, 2019
More details about the exhibition >> [3]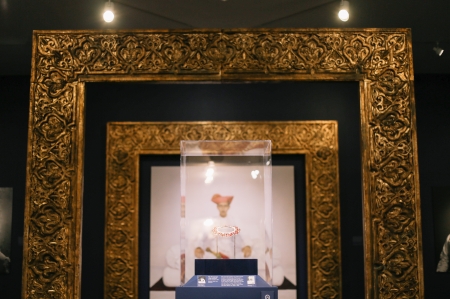 Image courtesy of the Fine Arts Museums of San Francisco