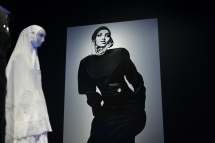 For months already, Max Hollein has been announcing this exhibition, based on such a widely discussed societal topic. ''Contemporary Muslim Fashions'', the latest exhibiton at the de Young Museum is open until January 6, 2019.
How a fashion called ''modest" rhymes with ''coutur''?
''The de Young Museum has tackled a subject that can be sometimes touchy with an exhibition on fashion specifically created for Muslim women populations: contemporary Muslim fashions.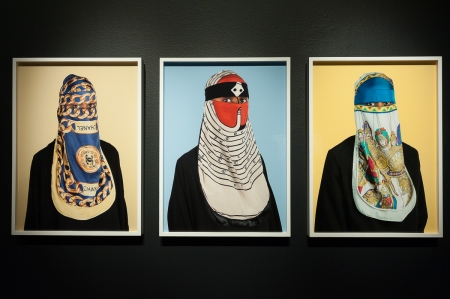 Photo by Sabrina Bot [3]
Leaving the debate of ideas at the door, we went to visit this show that runs from September 22, 2018 to January 6, 2019.
First of all, we were pleasantly surprised, as always at Young's by a completely exemplary staging. It is the Hariri & Hariri architecture firm founded by two Iranian sisters living in New York who set the scene and it is very well done. The play of light on mashrabiyas showcases the outfits in a contemporary atmosphere before to take us into a more oriental palace environment.
Now focusing on clothing pieces, they were conceived and created around the world (Middle East, Europe but also Indonesia) because this "modest fashion" is a real trend.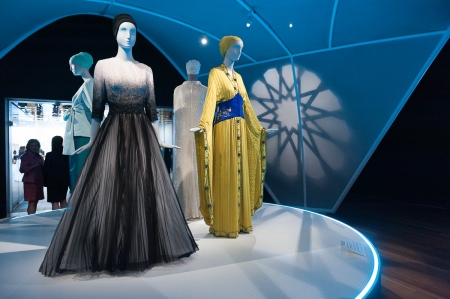 Photo by Sabrina Bot [3]
Indeed, through this exhibition we learned that the market of Muslim fashion represents 254 billion dollars ... In this context we understand better why all brands, including major designers are interested even if they have to adapt their original creations presented during Fashion weeks to become "modest fashion compatible"; it literally translates in covering the arms, the neckline and barely marking the waist but it is a wonderful craft work.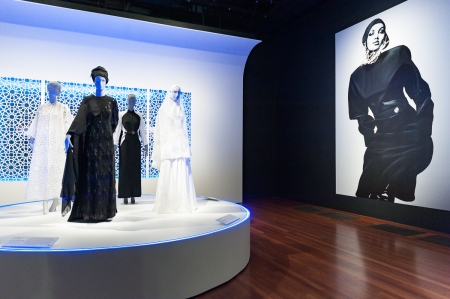 Photo by Sabrina Bot [3]
Beyond the dresses, take the time to look at the pictures of artists like Lalla Essaydi or Hassan Hajjaj ... it does not lack humor. So, agree or disagree with the "modest fashion", dresses look good.''
Contribution: Anne Marie Bourcier
Fashion, religion, culture, tradition, society, rules, politics, activism... how do they interact? The topic is definitely in the midst of current debates, discussions, reflections.
To illustrate this, here are a few examples of interest...
In New York, at the Metropolitan Museum, the exhibition ''Heavenly Bodies [4], Fashion and the Catholic Imagination'' just came to en end a few days ago. It happens to be the most popular exhibition ever at the Met. [5]
And at the same time as the de Young, the CJM (Contemporary Jeweish Museum) is presenting ''Veiled Meanings: Fashioning Jewish Dress, from the Collection of the Israel Museum, Jerusalem [6]''. Soem similar questions are raised about tradition, religion, and cultural impact on fashion.
And regarding the exhibit's title, it does insist on the actual plurality of the Muslim fashions, hence their diversity. Here are 2 articles of great interest about the topic: the one in the SF Chronicle > Contemporary Fashions Explore Definitions [7], and another one > Op-Ed | The Muslim Fashion Market is not a Monolith [8]
Contemporary Muslim Fashions
@ de Young Museum
Until January 6, 2019
> The de Young Museum website [9]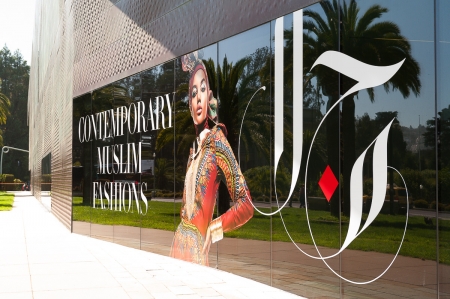 Photo by Sabrina Bot [3]