POLK STREET SECRETS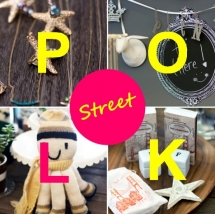 Let's take a walk... on Polk street!
Welcome to the neighborhood where Nob Hill meets Russian Hill!
Did you know that Polk Street area was San Francisco gay district in the 70s and that the first Gay Pride took place on Polk Street in 1972?

Nowadays, the neighborhood, still alive, is famous for its restaurants, cafes and shops galore.
The busiest part of Polk runs from Union to California Street.
Start the walk with a visit to Russian Hill Bookstore. An incredible pile of books is displayed there. And not just any books, used books! Novels, biographies, cookbooks, children's book, vintage and rare printings ... There's something for everyone. On top of it, add some greetings cards and little gifts!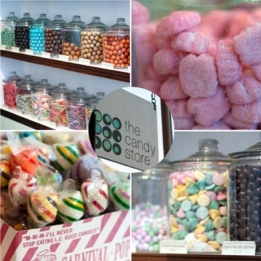 Let's go south and make a little detour on Vallejo street for a candy break. The Candy Store tastes as good as it looks! Colorful candies jars make you want to try everything! Diane, the owner, will be delighted to introduce you to her favorite treats and make you discover candies from all over the world.
Back to Polk street and head to the luxury second-hand shop Cris which offers a great selection of used clothes and accessories. Enjoy the best designers at reduced prices!
Let's continue our shopping with the shops Belle Cose and Molte Cose. In those two locations, you can find vintage and new stuff for men, women and kids. The perfect place to find the vintage and original gift. Dresses, rings, ties, birth gifts, you'll be assured to find a small treasure to buy.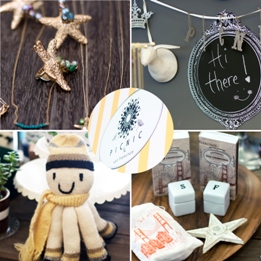 We continue towards the shop Picnic. A must-have shop to discover in SF! Decoration, jewelry, clothing and even kids and mens stuff. Local brands (Petit collage, Yellow owl workshop ...) or simply attractive designers (Free people, Maileg ...) The place to go if you have a gift to make!
Thirsty after all that shopping? Let's go a bit further to Amelie Wine Bar. Enjoy a glass of French or California wine with a cheese plate, in a lounge atmosphere ...
In a mood for a dessert? Stop by Bob's donuts and pastries. Open 24/24, you can always enjoy nature, chocolate or cinnamon donut, or even apple fritters ... Everything is fresh and sweet ...
Still hungry? You can try the San Francisco classic: Swan Oyster Depot. Simply the best and freshest oysters in San Francisco. The place is small, so get ready to stand on line for a little while.
Keep walking... Polk street has a lot of surprises to offer and secrets to unveil!

Russian hill bookstore
2234 Polk Street (between Green and Vallejo)
Candy store
1507 Vallejo Street (at Polk)
Cris
2056 Polk St (between Pacific Ave & Broadway St)
Belle cose
2036 Polk St (between Pacific Ave & Broadway St)
Picnic
1808 Polk Street (between jackson and Washington)
Amelie bar sf
754 Polk Street (at Washington)
Bob's donuts pastries
1621 Polk St (between Sacramento St & Clay St)
Swan oyster depot
1517 Polk St (between California St & Sacramento St)
Contribution: Sonia Imbert
Agenda
Movie releases, Festivals & DVDs

Theatre plays, Ballet, Opera

Jazz, Rock, Pop, Symphonic & Co

Museums and Art Galleries

If you have some spare time...