PISCO LOUNGE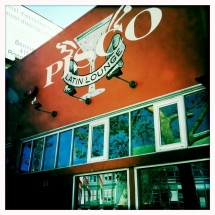 Wine, Beer, Cocktail and Tapas bar!
Typically the kind of bar you want to know to agree on a place to go with your friends without even thinking further.
The Pisco Lounge is located on a pretty quiet Markket street corner. Can you believe it? Sounds weird, and yet... there is definitely something nice and charming on this sidewalk, between Pearl and Elgin Park, where you can find the Pisco Lounge, its siamese twin Destino, Grooves (and its psychedelic vinyl window), the Gallery Fouladi Projects and Tops Coffee Shop. We told you! Friendly, diverse, colorful and welcoming.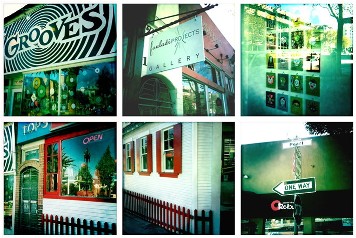 The Pisco is a Latin Lounge offering Modern Tapas.
The wine list travels from Argentina to Chile, California, Spain and Portugal (our recommendation). On Beers side, the trip includes Mexico, San Salvador, Peru, Portugal, Costa Rica... (there are also one Belgian and one German beers for those who can't help but stick to the European rules) Cocktail lovers should find some treasures in a list with a pretty cool and creative reputation. At last, add some tapas, small plates of cheese, charcuterie, empanadas...
The place offers a very casual and friendly atmosphere: one can seat at the bar, or confortably in the sofas, or book the "pagoda" for a larger group.
In the end, we really like the opening hours: until midnight or even 1am on Friday and Saturday. Perfect for an after movie or an after show when most restaurants are already closed.
Good place to know, and definitely good place to meet with your friends.
PISCO Lounge
1817 Market street
Monday to Thursday, and Sunday : 5pm – 12am
Friday and Saturday : 5pm – 1am
Agenda
Movie releases, Festivals & DVDs

Theatre plays, Ballet, Opera

Jazz, Rock, Pop, Symphonic & Co

Museums and Art Galleries

If you have some spare time...