OUTSIDE LANDS FESTIVAL BRINGS RADIOHEAD THIS SUMMER TO SAN FRANCISCO!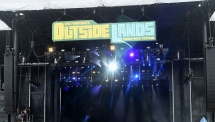 MUSIC & ARTS @ THE GOLDEN GATE PARK
Every year since 2006, in August, the Golden Gate Park turns itself into a wide outdoor music stage!
Very special moment in SF with this MFWBA Festival! MFWBA as in Music, Food, Wine, Beer and Art. A vast program that definitely requires at least 3 days of festivities and celebrations.
On stage, for this Summer 2016... RADIOHEAD, LCD Soundsystem, Lana del Rey, Duran Duran, Miike Snow, Poliça, Ibeyi, Air, Beach House... and plenty of others of course.
The great surprise, it's Radiohead that had not included San Francisco in its US tour that sold out a bit everywhere. It was so frustrating. We should have known.
And the nice surprise, it is the French duo Ibeyi. We could have guessed too. The twin sisters will perform at Coachella but also different other renowned summer festivals in the US. We were surprised they did not make a stop here while they received a very warm welcome last time they gave a concert in SF at the Independent.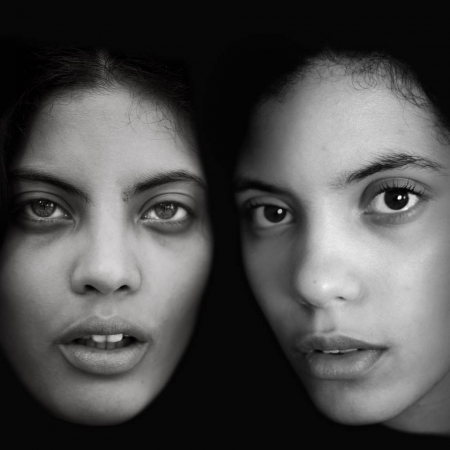 We never had a chance to see AIR on concert, but we were at the Rickshaw when Jean Benoit Dunckel was performing with Lou Hayter as Tomorrow's world.
Take a look by yourself at the whole line-up.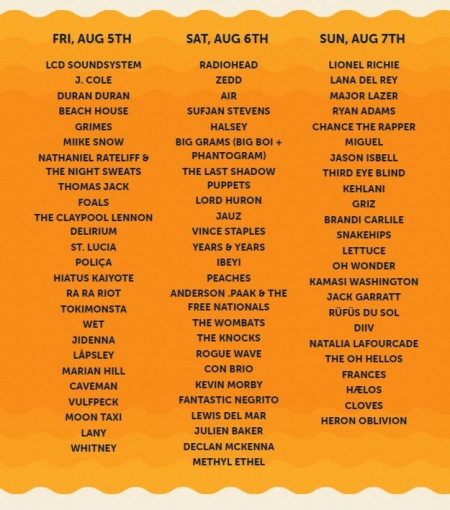 Eager beaver 3-day passes are obviously sold out. Now you have a choice between the daily passes at $145 and the 3-day pass at $355...
They go on sale on April 7 at 10am (our time) and... but is it really worth mentioning it?... it will go fast.
Our choice? Saturday for Radiohead and Ibeyi.

Outside Lands 2016
August 5-6-7, 2016 @ the Golden Gate Park
Agenda
Movie releases, Festivals & DVDs

Theatre plays, Ballet, Opera

Jazz, Rock, Pop, Symphonic & Co

Museums and Art Galleries

If you have some spare time...