Onedome, an experience like no other in San Francisco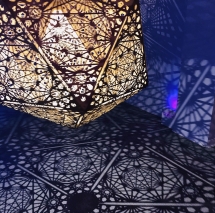 Onedome is gathering under its roof multiple experiences muxing art, technology, photography, video and gastronomy. Genuine SF experience on Market Street.
Cécile went there and came back so enthusiastic that she shared with us. F.E.A.S.T, the Unreal Garden, LMNL... she tried them all and she liked them.
Some media called F.E.A.S.T an Instagram dinner. Apparently, it goes way beyond your Instagram account and the snap+share frenzy.
Cécile is telling us her story of one evening at onedome.
'' Fantastic experience !
-
I had dinner at F.E.A.S.T, outstanding menu imagined, prepared and conceived by Nick Ronan (French chef at Pawn Shop - ex Bisou) : 32 guests facing each other on a long table, illuminated by graphic lighting effects, at the same time poetic and interactive.
-
-
Then I took a walk through the UNREAL GARDEN, a dreamlike and fantasy world filled with frogs, butterflies, mushrooms you can see equipped with a VR headset.
-
Last but not least, I discovered LMNL corridors. It is all about reflections, lights and shadows. Tried everything, smiled at everything, loved everything.
-
F.E.A.S.T is really a unique experience. Sold out until end of April. But new dates just got added.
-
During the day, it can be a family experience. And with F.E.A.S.T, it becomes a great idea with a group of adult friends (it is 21+).''
-
-
Onedome
1025 Market Street, San Francisco
Onedome is an interactive arts & entertainment space in San Francisco. No ticket is required to come in and enjoy our cafe, lounge and all the fun in between.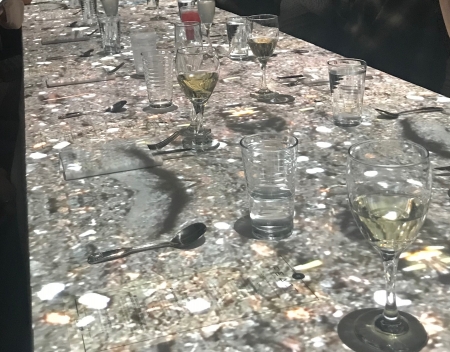 Agenda
Movie releases, Festivals & DVDs

Theatre plays, Ballet, Opera

Jazz, Rock, Pop, Symphonic & Co

Museums and Art Galleries

If you have some spare time...