Le dream tour de Gad Elmaleh passe par San Francisco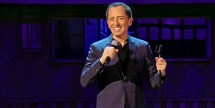 Surprise ! En fait, non, pas surprise du tout. Chacun de ses passages dans la baie depuis maintenant 5 ans a toujours fait sensation. Gad Elmaleh se lance dans son Dream Tour à l'automne et passera tout naturellement par la Californie.
Rendez-vous au Palace of Fine Arts le lundi 12 novembre 2018 pour applaudir Gad Elmaleh. Quand on voit le succès que le public de la Baie lui a assuré au fil de ces dernières années depuis le mythique Bimbo, jusqu'à l'Improv Comedy Club de San Jose, en passant par le Fox Theater de Oakland, on se dit que ça valait un petit Dream Tour pour couronner le tout.
Sacré Dream Tour en réalité qui est apparemment un World Tour depuis Anvers jusqu'à Oslo en passant par Hong King et... San Francisco (mais on se répète:-)) La mondialisation et l'humour... un sujet à débattre.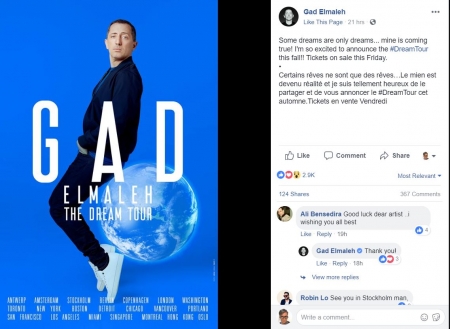 Gad Elmaleh renoue avec les grands espaces... Le théâtre du Palace of Fine Arts est magnifique et vaste. On l'avait découvert il y a de nombreuses années avec Charlotte Gainsbourg en concert à San Francisco.
Les places seront en vente à partir du 15 juin 2018.
Et le spectacle sera ... en Anglais.
Gad Elmaleh
Dream Tour
@ the Palace of Fine Arts
Lundi 12 novembre 2018
Pour acheter vos places, cliquez ici.
Agenda
Movie releases, Festivals & DVDs

Theatre plays, Ballet, Opera

Jazz, Rock, Pop, Symphonic & Co

Museums and Art Galleries

If you have some spare time...