VACATION IN FRANCE, LYCÉE FRANÇAIS DE SAN FRANCISCO, MOKA, DEGAS, SUMMER OF LOVE AND REDISDANCING
4th of July week end can begin. Here is some stuff to read. get ideas to go to France even last minute, pick a bilingual school for your kids, watch a movie, go for an exhibition, celebrate the Summer of Love... and watch a striking video where dancers perform Trump's most outrageous quotes!
- Have a wonderful week end ! -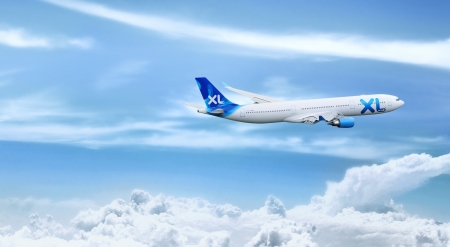 XL AIRWAYS , PERFECT OPTION
FOR A LAST MINUTE PLAN TO FRANCE
When we wrot these lines, there were SFO - Paris CDG round-trip tickets offered at $584 by XL AIRWAYS at certain dates this summer. At this price, I guess we can say these are your dates!
> Enjoy XL AIRWAYS low fares to travel from san Francisco to Paris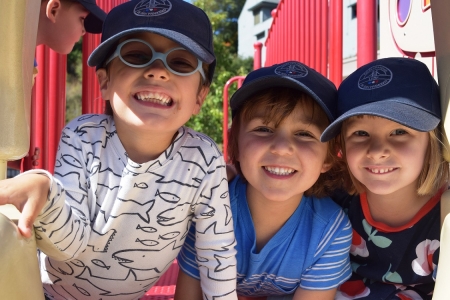 THE LYCÉE FRANÇAIS DE SAN FRANCISCO HAS BILINGUISM AT HEART!
Bilinguism, and more broadly, languages learning and acquisition, are a genuine priority at the Lycée Français de San Francisco. Let's focus on 2 ambitious initiatives now offered at the LFSF.
> FLI class and La Petite Ecole at the Lycée Français de San Francisco.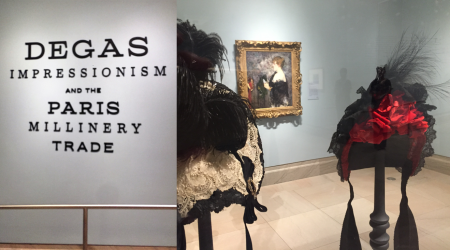 A SUMMER WITH DEGAS
AT THE LEGION OF HONOR
For this summer, the Legion of Honor just unveiled its new exhibition Degas, Impressionism, and the Paris Millinery Trade. We have seen it... the exhibit is way more glamour than its title lets you think.
>Summer exhibition at the Legion of Honor.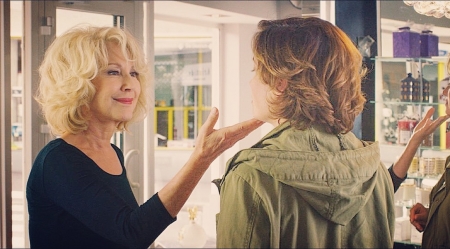 THE FRENCH-SWISS MOVIE MOKA
IN SAN FRANCISCO AND BERKELEY
In Moka, the latest movie by Swiss director Frédéric Mermoud, Nathalie Baye and Emmanuelle Devos give a tremendous performance.
> Moka, with Nathalie Baye and Emmanuelle Devos.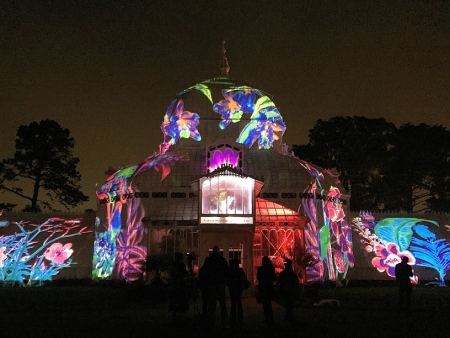 WITH THE CONSERVATORY OF FLOWERS
CELEBRATE THE SUMMER OF LOVE
This is the ultimate Summer, the one where flowers have super powers! So... so who else than the Conservatory of Flowers to celebrate?
> The Conservatory of Flowers will celebrate the Summer of Love each and every evening until October 21st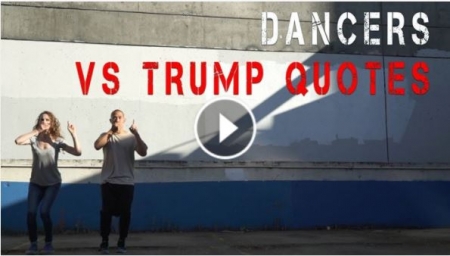 REDHA MEDJELLEKH
IS DANCING IN SAN FRANCISCO
The French dancer, choreographer and producer, who made the beautiful Paris is kissing, spent a month in artistic residence at the Gallery 836M, here in San Francisco. Once you will have watched the first video he made... you won't listen or read Trump's words the same way...
> Redisdancing in San Francisco.
Agenda
Movie releases, Festivals & DVDs

Theatre plays, Ballet, Opera

Jazz, Rock, Pop, Symphonic & Co

Museums and Art Galleries

If you have some spare time...