LAST BUT NOT LEAST!
LostinSF is taking a break until next year. So, before we leave, we tried to organizeyours.
What could be one conversation with your child in the next few days...
- Mom!! What are we going to do today?
- No worries sweetheart. Everything is in LostinSF Holidays with the kids calendar.
Take me to Church season....
To Glide to participate to one of its Sunday celebration. Glide, a whole experience!

Check Grace Cathedral and its 1100 ribbons before they fly away.

Grab your roller skates and head to Church for 8 wheels.

Last minute Holiday shopping? 3X3 ideas in our special selection.
HOLIDAY MENU
It's crabs, oysters and seafood season. Indulge yourself.
For the cheese, our best addresses in SF.
And for the dessert, a bûche of course or any other sweet treats of our favorite bakeries.
And to finish 2014 on a musical note, and jump graciously into 2015... 13 ideas for a great December 31st evening.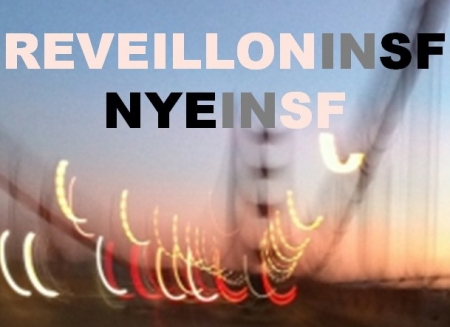 HAPPY HOLIDAYS!!!!!!!
Agenda
Movie releases, Festivals & DVDs

Theatre plays, Ballet, Opera

Jazz, Rock, Pop, Symphonic & Co

Museums and Art Galleries

If you have some spare time...