NEW FRENCH CREPES RESTAURANT IN SAN FRANCISCO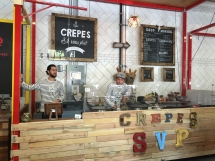 Let's celebrate the good news with... a crêpe! See you at the new ''market place on Market''. To locate the address, follow the good smell!
Crêpes S'il vous plait, it is the new latest Crepes restaurant in San Francisco. To get a better idea, you will have to read some French. Below are the words and sentences sent by a reader of ours who went there and wished to share her experience. Thanks a lot Laurence!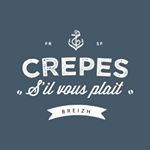 Une nouvelle crêperie "Crêpes s'il vous plaît" vient tout juste d'ouvrir à San Francisco. J'y suis allée ce midi pour déjeuner et c'est délicieux !
>
> Ça se passe sur Market, entre Church et Castro. C'est un espace dans un nouveau food court au rez-de-chaussée d'un immeuble récent et moderne. Certains emplacements sont déjà occupés (un bar à jus de fruits, un petit café, un bar, la crêperie) et d'autres (fleuriste, sushi, ...) vont ouvrir prochainement.
>
> Le propriétaire qui se lance dans l'aventure s'appelle Thibault Le Cloarec (mais oui, il est breton, c'est plutôt bon signe). Il a 27 ans, très sympathique et souriant, il a envie de réussir son projet.
>
> La carte propose des galettes salées, des crêpes sucrées, des sandwiches et salades.
> Mon seul regret, il n'y a pas de cidre ... Mais la limonade française de France est excellente !
So what would you like? A crepe... please:-) That will do the job!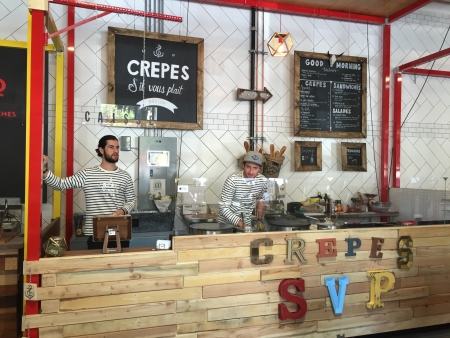 Crêpes S'il vous plait !
2175 Market Street @ the Myriad
Follow their adventures on Instagram
Agenda
Movie releases, Festivals & DVDs

Theatre plays, Ballet, Opera

Jazz, Rock, Pop, Symphonic & Co

Museums and Art Galleries

If you have some spare time...