Neighborhood boutiques

Ambiance
Shopping landmark with a store in main shopping neighborhoods except Downtown.
Extra large choice that can match a pretty large range of taste.
Proms, weddings and graduations... you will find what you need there.
Casual, hippie chic, sophisticated day to day.... you will find what you need there as well.
1458 Haight Street
3985 & 3989* 24th Street
1864 & 1858 Union Street
$$$$$
The website
Sandro
The French brand, genuinely Parisian, landed on Fillmore Street end of 2013.
2033 Fillmore Street
Cotélac
NEW The French brand opened its 100th worldwide store... on Fillmore. Everything is great from the fabrics to the design, including colors, and the store design itself. French Fashion!
Clobba
Haight spirit... even though there are other locations.
Typically the kind of place to buy something, just like that. You had no shopping plans, you just took a walk in the neighborhood.
Good address for our young (and even younger) teenagers.
1604 Haight street
587 Castro street
2265 Market street
$$$$$
X Generation
The store located at the corner with Masonic is even bigger.
Prices and style comparable to Forever 21.
2 adresses sur Haight – 1606 et 1401
$$$$$
Skunkfunk
It looks so much like SF, that it is hard to believe it is an international brand with stores all over the world.
The style is pretty creative, shape-, fabrics- and color-wise.
It reminds us a bit of CopCopines when it was launched many years ago.
302 Valencia Street
$$$$$
Rabat
Landmark. Good jeans. Basic, but top quality t'shirts. Some eccentricity, but still quite conformist stuff. Renowned for some beautiful shoes.
4001 24th St. @ Noe, San Francisco
1825 Fourth Street, Berkelay
$$$$$
Therapy
Revisited 80's style for a very casual fashion.
Wide range of accessories, bags, widgets, women and men's clothes, shoes, hats...
545 Valencia Street - SF
1445 Grant Avenue - SF
2951 College Avenue - Berkeley
$$$$$
Dema
On Valencia for years now. Great place to know for its colors and styles that distinguish themselves. Colorful and feminine store.
1038 Valencia Steet
$$$$$
Ooma -- Objects of my affection
Good address to know in North Beach area.
Clothes, shoes, accessories and even some babies stuff.
1422 Grant
$$$$$
Ideele
Very interesting store. ''Ideally'', it's great to go there quite often and dig in.. They have some beautiful fancy jewels.
For their bags, they favour a designer from LA.
Recently, they reorganized their window showcases, displaying a complete outfit for a specific amount of money.
1600 Haight street -- Angle avec Clayton
$$$$$
Jigsaw
British designer.
Uncluttered, simple, plain style with top quality fabrics.
Beautiful accessories, and especially leather bags.
Kind of ''blue chip''?
2121 Fillmore Street
Aussi à Berkeley et Burlingame.
$$$$$
Reliquary
Opened at the location that used to shelter Nida on Hayes Street. Very nice collection, simple, classique and sophisticated. Check the French brand Hartford for example. We love their shirts.
544 Hayes Street
$$$$$
Azalea
Jeans, some fremch brands (APC, Sonia Rykiel...).
Immaculate and harmonious selection.
Reference on Hayes.
411 Hayes Street @ Gough
956 Valencia Street @ Liberty
$$$$$
Aritzia
Almost hidden in a corner of the Westfield center.
Same kinds of brands as Azalea. prices from affordable to ... more than that!
Good choice of leather jackets.
865 Market Street -- Westfield mall
$$$$$
Eden and Eden
Inspirational...
560 Jackson Street -- @ Columbus
$$$$$
Erica Tanov
Berkeley designer with its flagship on 4th street.
Located on Elizabeth street in NY, Nolita, fashion temple!
Design does not lie only in the clothes that are displayed, but in the decor and setting as well.
Could have inspired Anthropologie at a time or another.
Their boutique on Fillmore recently (early 2014) got closed. We will have to go to Berkeley or Marin.
1827 fourth Street, Berkeley
2415 Larkspur Landing, Marin
$$$$$
La Boutique, l'Art et la Mode
Beautiful store in Jackson Square's area.
Offers a selection of pretty hard to find European brands
414 Jackson Street, Suite 101.
Pascaline Paris
Gorgeous boutique, very Parisian regarding the spirit and the style.
3234 Sacramento Street, San Francisco
Read our article for the opening, end 2014.
Curve
Very chic on Fillmore: Isabel Marant, Jean Paul Gaultier, Iro...
Very chic, very nice, very elegant and very high end.
2360 Fillmore Street
$$$$$
Margaret O'Leary
Really nice fabrics and colors. High end.
2400 Fillmore
$$$$$
Joie
French name for a US brand. Beautiful casual chic.
2116 Fillmore Street
Steven Alan
Classic with a twist...
445 Hayes Street, San Francisco
1919 Fillmore Street, San Francisco
Read our article for the opening of the first store in San Francisco, on Hayes Street.
The Voyager Shop
Behind the idea, Robert Patterson, the owner of Revolver, the Lower Haight fashion store we talked about a few months ago, who joined forces withMichael Rosenthal, whose gallery was already located in that space andMollusk Surf Shop, the mythic californian surf shop.The result: a unique mini mall like no other in the city. Read more.
365 Valencia Street, San Francisco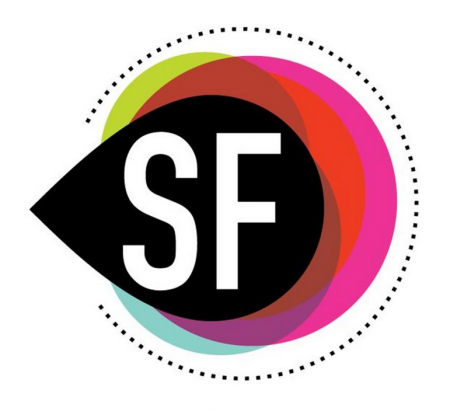 Agenda
Movie releases, Festivals & DVDs

Theatre plays, Ballet, Opera

Jazz, Rock, Pop, Symphonic & Co

Museums and Art Galleries

If you have some spare time...