MONSIEUR BENJAMIN IN SAN FRANCISCO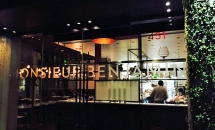 July 2014, Monsieur Benjamin opened in the heart of Hayes Valley with a two-sided French inspiration, the Parisian bistro culture on the one hand, the traditional French cooking on the other hand.
The result is a delightful success. The cooking is meticulous and precise with an absolute sense of perfectionism. Take the Artcic Char Amandine or the Sea Bass and its Eggplant Caviar, and you'll understand that no detail has been neglected. And taste and flavors are so subtle they are ''refined as in elegant''.
The space does not look at all like a classical, traditional French brasserie. On the contrary, it was designed with a clear and distinct contemporary, modern flare. But still, it has the intimate and cozy setting that is so peculiar to a Parisian bistro environment.
Michael Bauer, ''the executive food and wine editor and restaurant critic for the San Francisco Chronicle'', added Monsieur Benjamin to its top 100 restaurants in San Francisco and the Bay Area. And not withstanding that we definitely don't represent the same culinary expertise... it happens that we agree wholeheartedly with his opinion. To take a look at the prestigious list, organized by kitchen type, click here.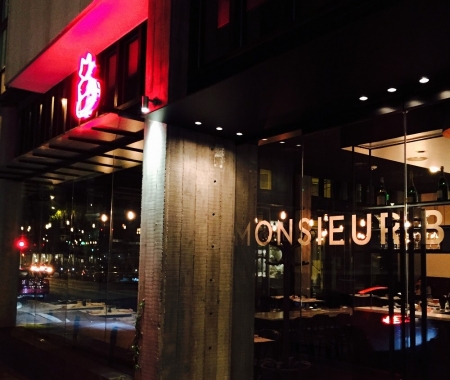 Monsieur Benjamin
Bistro in San Francisco
451 Gough Street (@ Ivy Street)
To check the dinner menu, click here.
To check the brunch menu, click here.
Agenda
Movie releases, Festivals & DVDs

Theatre plays, Ballet, Opera

Jazz, Rock, Pop, Symphonic & Co

Museums and Art Galleries

If you have some spare time...