Meet ZOLA, a French American singer in SF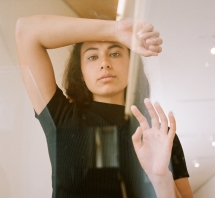 We have been following ZOLA from the very beginning of her musical path. We met her and asked her a few questions. Read her story and go to the Cafe du Nord for her performance at the Claire George's EP release party.
ZOLA was kind enough to answer a few questions for us. Once upon ZOLA in SF is a cool story of such a talented artist. Read her words... but basically go and listen to her songs. Her voice will resonate in your mind over and over again. #trustus
Express self-portrait:
your childhood, your path to music, where you live...
I was born and raised in San Francisco. Starting in kindergarten all the way through high school I attended the Lycée Francais de San Francisco, a bilingual French school. My mom is from France and she wanted my sister and I to have a French education and be completely bilingual.
I only got into music and songwriting in high school. I had taken some guitar lessons in middle school but never imagined I would pursue it as a career. The summer before my senior year of high school, I attended the California State Summer School for the Arts at the Cal Arts campus in Valencia. I did nothing but music for 4 weeks and went on to only apply to music universities. This past May I graduated from the Frost School of Music at the University of Miami in Florida where I majored in Music Entrepreneurship and Songwriting. Throughout those 4 years I grew as a musician and as a songwriter and just a few days ago released my debut EP which is an embodiment of my college experience.
I am now living in San Francisco, writing, recording and working on my next project!!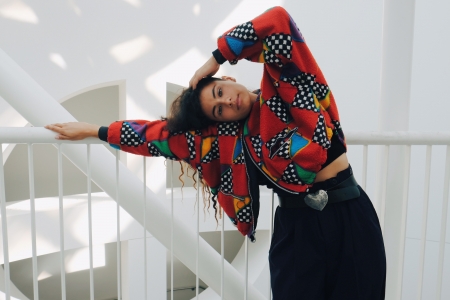 French influence if there is any?
SF influence if there is any?
Like I said previously, I attended the Lycée Français de San Francisco fom K1 to 12th grade. I think because I spent so much time in that environment, once I got to college and started working on my craft and my songwriting, I wanted to step away from that world.
However, just recently I have started incorporating French in my songs and I am so excited about them. I think I just had to step away from that language for a little to realize how much it is a part of me and how much it separates me from other songwriters. It also makes my lyrics and storytelling so much more interesting and captivating.
Artists who inspired and still inspire you?
Justin Vernon (Bon Iver), Nicole Miglis (Hundred Waters), Lorde, The National, Adrianne Lenker (Big Thief).
Who is Claire George?
Claire George is a wonderfully brilliant friend of mine. I met her through a mutual friend of ours in Los Angeles this past summer during a writing session. We ended up hanging out throughout the summer and working together. She is a singer, songwriter and a producer. It is so rare to be able to work with lady producers so I made sure to keep contact with her once I went back to San Francisco. I am so excited to be opening for her for her EP release show at Cafe du Nord on November 9th.
Your favorite venue in SF?
The Great American Music Hall. That is my dream to play there one day.
5 good reasons to love San Francisco?
♥ Endless resources of coffee shops (aka Four Barrel on Valencia, Equator Coffee in Mill Valley, Cafe St. George on Mission, Pinhole in Bernal Heights)
♥ The weather (I love how it can be foggy in the morning, then clear up during the day and then have the fog roll back in in the evening)
♥ San Francisco is the perfect size. You can literally walk anywhere and get a prime workout at the same time. I once walked from the Ferry Building all the way to Crissy Field alongside the water. I highly recommend it if it is a nice day and you have a couple hours to kill.
♥Living in the city but having the beach, the bay, and the mountains at your fingertips. My family is very big on water sports (kitesurfing, surfing, boogie boarding, stand up paddle boarding) so it is such a gift to be so close to places where we can do that (Bolinas, Crissy Field, Ocean Beach, Pacifica, Half Moon Bay, Santa Cruz…)
♥ The people and its cultural diversity. Everyone is so friendly and has something to offer. Just a month ago my mom and I were walking on Valencia (aka my favorite street in the entire city) and we stumbled on this gallery in the back of a building alley called Incline Gallery. We went inside and chatted with the people who worked there. One of the guys happened to work at the SFMoMA and offered us museum tickets as well as an opportunity to play a show in the gallery. I ended up playing at the gallery with another musician friend of mine Christine Donaldson. It reminded me how important it is to have spaces like Incline that offer such an intimate connection between the artist and the audience. Don't be afraid to wander in this city, you never know where it will take you.
Loom:ngs and ZOLA?
And what about Blue?
Along with my solo project, I also have another band called Loom:ngs. We are an indie-electro dance band. With the other half of Loom:ngs, Daniel Loumpouridis, we co write and produce all the songs together. We recently just released a debut EP a couple months ago. This music is fun, it is weird, and I guarantee it is a sound you have never heard before. We thrive on creating music that we wish we were hearing on the radio.
Blue is my favorite track off the EP. It was co written with my dearest friend Andre Bernier. This song is a force of its own and feel lucky to call it my own. It is definitely the most haunting and vulnerable song off the EP. I will never not get the goosebumps when I perform it.
Listen to Blue by ZOLA on Spotify > Blue by ZOLA
Why do we love that song so much? Wait for the moment when you feel like you are taking off... ''... we were just kids, I don't regret it...'' and you will understand why.
ZOLA
@ Cafe du Nord
Friday, November 9, 2018
@ Claire George's EP Release Party
To buy your tickets > click here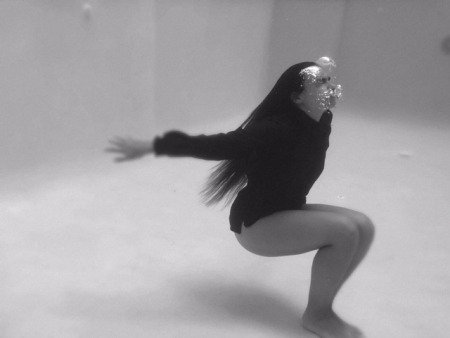 Agenda
Movie releases, Festivals & DVDs

Theatre plays, Ballet, Opera

Jazz, Rock, Pop, Symphonic & Co

Museums and Art Galleries

If you have some spare time...