MEET THE TEAM BEHIND THE FRENCH IMMERSION SUMMER CAMPS BY THE LYCÉE FRANÇAIS DE SAN FRANCISCO
[Partner Article] Andrew, Christophe, Anne-Laure, Stéphane, David... Meet the team behind the French immersion Summer Camps by the Lycee Français de San Francisco.
Andrew Sobol is the Director of Extra Curricular Activities and Camps at the Lycée Français de San Francisco. He answered a few questions and introduced us the whole team that will take care of your kids this summer.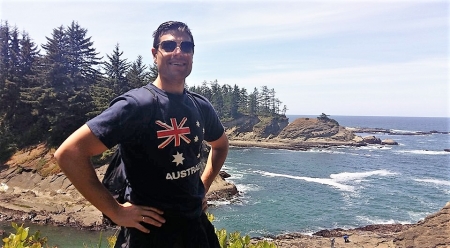 About Andrew himself... Andrew has worked in International Education for over 10 years as a PE Teacher, Athletics Director, Activities Coordinator and now Camp and Summer Camp Director. He is experienced in organizing and coordinating large scale camps and summer camps. During the regular school year, the department is known to conduct impeccable quality camps across 6 weeks of scheduled vacation time. This successful format was transferred and in 2015|16, Andrew along with his team successfully organized the LFSF first ever French Immersion Summer Camps (Camp Bon Voyage; Camp Paris Oulala; Soccer Camp) across two locations with over 150 campers.
This summer, the team look forward to presenting 3 camps across 9 weeks from late June to the end of August. Each camp is unique and has been designed to ensure that campers are in a fun and safe environment with experienced and well trained staff. The team of directors that have been assembled are experienced and pride themselves on their organizational and communication skills.
The whole team's purpose is to to leave the campers with a memorable lifelong experience, where they can meet new friends and have fun in a safe environment.
Meet the whole team working with Andrew to organize, coordinate and host the camps...
Anne-Laure Bredehoft will once again be leading a summer camp this year, the Island Adventures Camp starting July 24. After directing the successful Bon Voyage camp last summer in June, Anne-Laure will be back again directing a fun filled outdoor recreational adventure camp filled with exciting aquatic activities.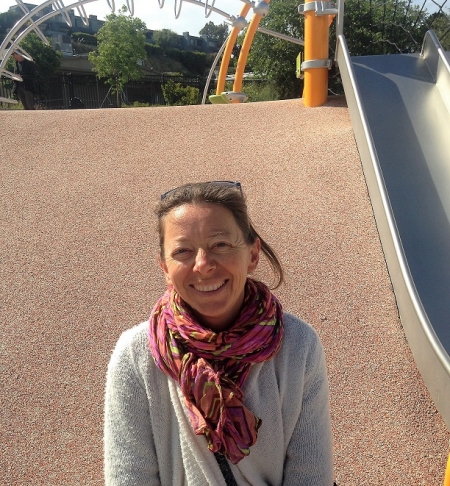 Over the past three years, she has directed over 8 high quality LFSF camps and is an extremely valued member of the AES department. Anne-laure is especially known for her impeccable detailed planning and organization skills, and is a fantastic communicator using her camp blogs.
Stéphane Houari will co-supervise the Asterix and Obelix camp sessions from June 26 to July 7.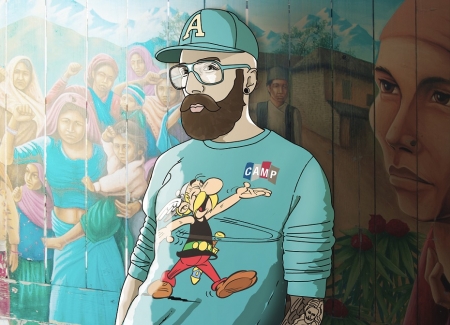 Stéphane joined the Lycée 2 years ago. Based on his strong experience as a photographer and graphic designer, Stéphane is leading the Photoshop and Digital Photograpy workshops during the schoolyear. And for the last 2 years, he has been involved in the organization and hosting of the Lycée's summer camps.
Christophe de Renty is a highly valued member of the AES team. He is the summer camp PreK licensing director and coordinator and brings a wealth of experience and expertise.
Christophe has conducted many PreK camps for the AES department over the years and successfully coordinated last year's PreK Paris Oulala summer camp. He will again be on the summer camp team this year and is looking forward to working with both our PreK staff and campers.
David Mares has worked in child-development and athletics for over 5 years as a personal trainer, coach, coaching coordinator and now as a regional coordinator for Super Soccer Stars.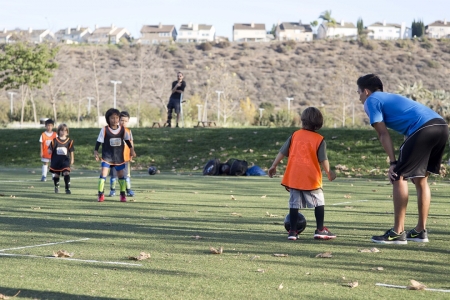 The Bay Area Super Soccer Stars region was opened in January 2015 and now works with over 500 children each week and partners with over 50 city parks, schools and community centers in the area. The Super Soccer Stars team is partnering with the Lycée Français de San Francisco to offer 7 weeks of full day soccer/educational camps in San Francisco and Marin County.
Here is a video that will give you the spirit of the summer ahead for your kids!
The team is ready to welcome, entertain, guide and teach your kids for a Summer of Magic !
Here is everything you should want to know about the French immersion summer camps by the Lycée Français...
To register your child, click here.
LYCEE FRANCAIS DE SAN FRANCISCO
SUMMER CAMPS 2017
June 26 - August 25, 2017
To browse through all the programs
and book camps, click here.
Agenda
Movie releases, Festivals & DVDs

Theatre plays, Ballet, Opera

Jazz, Rock, Pop, Symphonic & Co

Museums and Art Galleries

If you have some spare time...