Meet Nathan Ambrosioni, the French Xavier Dolan, who will attend both screenings of his movie Paper Flags at the SFFilm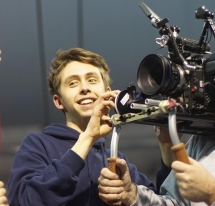 Nathan Ambrosioni, the ultra young and talented French director, will be in San Francisco to present his movie Paper Flags at the SFFilm.
He might be a bit annoyed and bothered to be called ''the French Xavier Dolan'' by some journalists. It happens that the intention is good and it is just a way to qualify both of them as prodigies.
And we actually read that Nathan Ambrosioni rented Mommy by mistake, thinking it was a comedy. And it ended being the second movie having such an impact on him that it would inspire him and lead him to work for making movies.
About Paper Flags, the same comments show up in the reviews. Beyond the incredible maturity of the story and screenplay, the sensitivity of the execution, the precison in the actors direction, the quality of the photography, the energy and pulsion of the movie, they all leave the public stunned and overwhelmed.
Paper Flags
The story, briefly...
He is 30 and just got out of jail after 12 years of detention. She is almost 24 and has a simple life away from the city. One day, he comes to her and she let him stay with her. That's complicated when your older brother needs to get back to a normal life. Between tenderness and bursts of laughter, his anger is sometimes out of control. However, she wants to help him. As for him, he wants to meet with his sister again.
The trailer...
You are invited to join and attend the screenings either on the 20th or 21st of April and meet with Nathan Ambrosioni who will attend. Simply use the code FD5278H when booking your tickets.
Have a great time in San Francisco!
Paper Flags (Les Drapeaux de Papier)
@ the Roxie Theater
On April, 20, 2019
@ the Creativity Theater
On April, 21, 2019
To book your seats, click here and use the code FD5278H.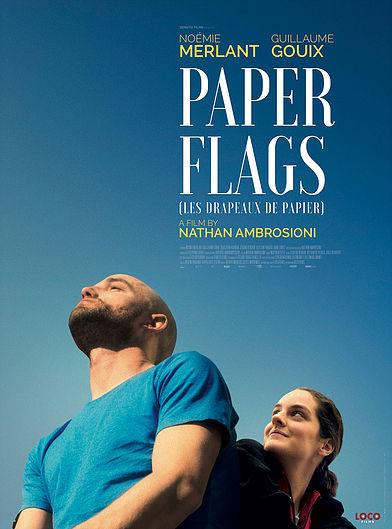 Agenda
Movie releases, Festivals & DVDs

Theatre plays, Ballet, Opera

Jazz, Rock, Pop, Symphonic & Co

Museums and Art Galleries

If you have some spare time...