MEET AMELIE AND JULES MAEGHT FOR ART MARKET SAN FRANCISCO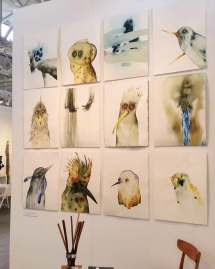 Art Market San Francisco is settling down for a few days at Fort Mason. That was a good reason, if one needed, to meet Amélie and Jules Maeght who will participate to the event.
Currently, the Jules Maeght Gallery is presenting Idaho, an exhibition dedicated to Dave Eggers, who we had the pleasure to discover last year... at Art Market! He is renowned for his works on paper and wood that usually involve renderings of animals paired with text, mixing humor and philosophical sentences about life and art.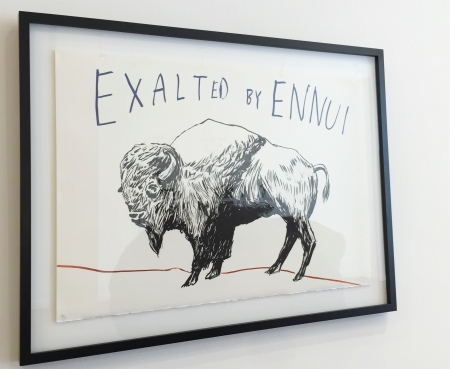 For this specific show at the Jules Maeght Gallery Eggers expands his repertoire to include sculptures made of steel and fur, interactive kinetic works, oil on canvas, acrylic on wood, and installation.
As it is the case with all Eggers's art work, all artist proceeds from the sales of work in this show will go to ScholarMatch, a nonprofit college-access organization based in the Mission District. With the help of Electric Works Gallery, so far over $100,000 in scholarship funds have been dispersed to San Francisco students through the sale of Eggers's artwork.
Latest addition to th exhibition... the running ostriches with rather firm messages that encourage our reflexion.
Dave Eggers brilliantly took over the great space offered by the Jules Maeght Gallery. You have until May 7 to go and check by yourself.
We went there right in the middle of all the preparations for Art Market. Thanks a lot for taking some time despite the busy schedule of the week.
Since then, the famous Pedicab left and was kindly welcomed at Fort Mason, as usual. It is always a great success and attraction.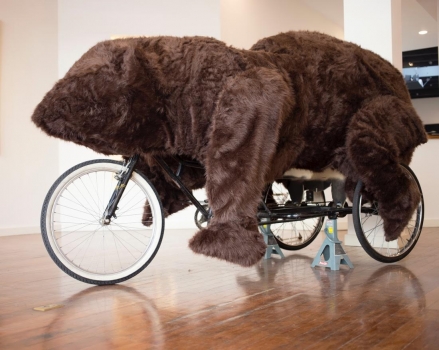 We talked about the selection prepared for Art Market: Dave Eggers of course, especially with his unusual Workers series...
Worker I by Dave Eggers / Jules Maeght Gallery
... but also other artists represented and supported by the Gallery. You will (re)-discover the pretty funny birds by Cécile Granier de Cassagnac, also some works by Pierre Roy-Camille, others by the young local artist Justin Teisl and Luc Doerflinger.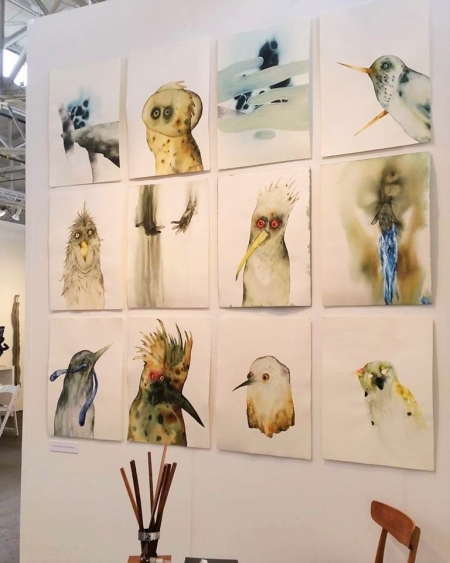 Cécile Granier de Cassagnac / Jules Maeght Gallery
Speaking of art, we spoke of Art in SF, obviously. San Francisco is changing a lot and great signals are sent that show how art and art celebration is growing and thriving here. The splendid reopening of the SFMoma, the launch of the Minnesota Street Project, the brand new Berkeley Art Museum and Gagosian coming to San Francisco with a Gallery, conveniently located just accross the street from the SFMoma,
Meet Amélie and Jules at the booth 125 to discover their whole great selection.
Register for your
complimentary ticket courtesy of LostinSF.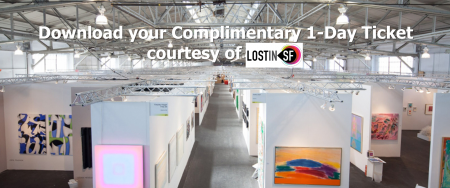 JULES MAEGHT GALLERY
@ ART MARKET SAN FRANCISCO
April 27 - May 1, 2016
For more info > Art Market San Francisco
Visit Jules Maeght Gallery website
Follow Jules Maeght Gallery on Facebook
Follow Jules Maeght Gallery on Instagram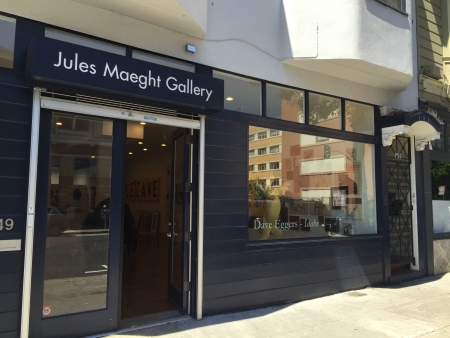 Agenda
Movie releases, Festivals & DVDs

Theatre plays, Ballet, Opera

Jazz, Rock, Pop, Symphonic & Co

Museums and Art Galleries

If you have some spare time...