MANERA AMERICA IN SAUSALITO... WHERE KITE, FOIL AND PADDLE HAPPEN!
We have met the great quartet that opened the Manera shop in Sausalito : Nico, Bruce, Germain and Bill, 4 guys with a common passion for water. Let us introduce the magic team!
10 years ago, if you landed for the first time in San Francisco, you would have gone directly to Crissy Field to take the picture, the one with the Golden Gate Bridge behind you. Unforgettable! And in between, I mean between you and the bridge, there would have been a crowd of windsurfers, sliding back and forth from the beach to the bridge at an insane speed.
Now, there is still a bunch of die-hard windsurfers but they are surrounded by a vast majority of kitesurfers, either on boards or on foils for some of them. And early birds will see people leaving on their paddle board to enjoy the beauty of the Bay at dawn.
You want to try paddle, kite, foil... ? There is noo better place to go than Manera in Sausalito to meet real experts, get advice and find the best gear.
We talked with Nico and here is everything you should want to know.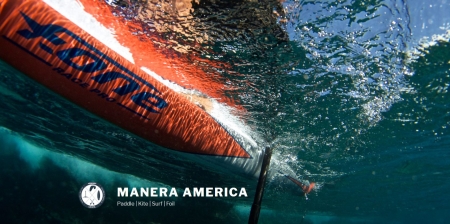 The store's story...
It has been now more than 10 years that we, Nico and Bruce, two guys with the same passion for water in general and kiteboarding in particular started a business to distribute kiteboarding products from this little known French company called F-One.
10 years later, F-One has grown into a well known kite, sup and foil brand with worldwide recognition, including its accessories brand Manera. And we have had a parallel trajectory, expanding our network of trusted dealers and school in a territory now encompassing all US states, the Caribbeans, Mexico and also Central American countries as far down as Peru.
Our business has grown to the point where we needed a space close to our main distribution center in South San Francisco to showcase ALL those beautiful products in one place. And we believe we have found the perfect spot, in the Bluerush location in Sausalito, with direct access to the Richardson bay across the road. In addition to showcasing the products, the team behind this new project will offer a full range of services from rentals, kite, foil and SUP lessons, clinics and of course the ability to demo products. We want our guests and dealers to experience the full immersion into the world of F-One & Manera.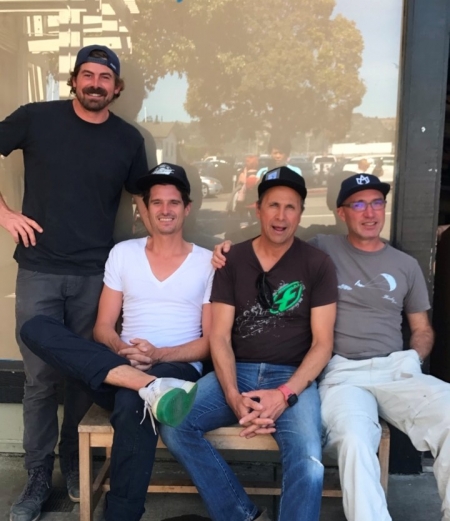 4 guys for a team...
Nicolas Ostermann aka Nico... is a French Native. He grew up in the Hautes-Alpes in France, and skiing was his natural sport, although the proximity of the lac de Serre Poncon got him into sailing and windsurfing at a young age.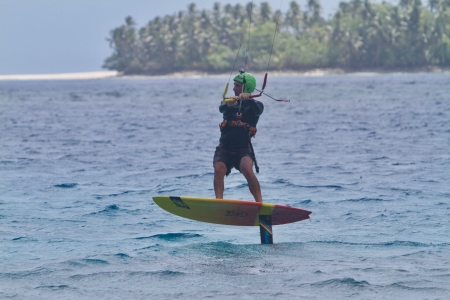 Nico has a background in engineering, spent close to a decade working in architecture in France, and then in high tech after moving to the Bay Area at the turn of the century. He needed something fun to do outside the corporate life and founded Bay Area Kitesurf in 2006, about 2 years after he took his first kitebaording lessons. The business took off and Nico decided in 2010 to jump full time into this adventure and has not really looked back ever since.
Bruce Johnson – Bruce met Nico in 2006 when kiting in Alameda. Nico was looking for a business partner and voilà !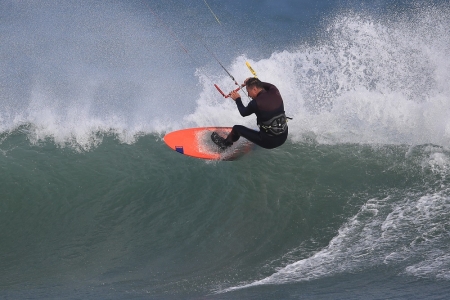 Bruce grew up in Cape Town surfing the South African coast, and moved to the states in the eighties with his family to escape the apartheid. He windsurfed as well and he had his own tile company where he was specialized in high end tile work. Bruce started part time and came on full time for Bay Area Kitesurf in 2012.
Germain Michel – Germain is a French native, grew up near Valence, and is a successfull ''restaurateur''. He is the co-owner of Amelie, a well known wine bar in the city, plus 2 x more Amelie in New York. He also owns some wine labels, Cassette and a Mivervois AOC.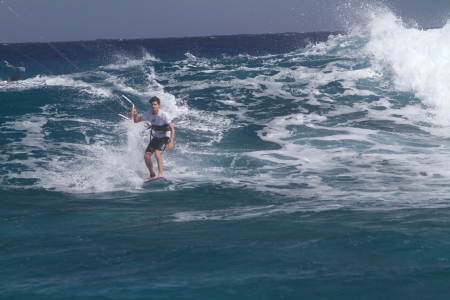 Germain loves watersports and getting involved in Manera was a way to branch out out of his confort zone.
Billy Ackerman – Billy is our young gun, grew up in Florida and has been a full time rep for F-One & Manera for 2 years.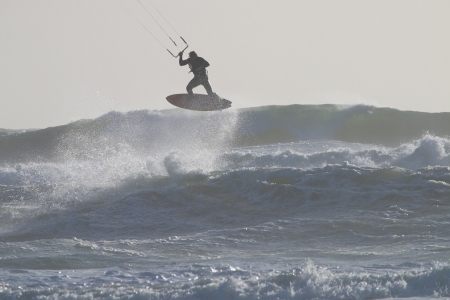 He is a very passionate individual and totally immersed into kitebaording, SUP and foiling.
Focus on the paddle boarding...
Paddleboarding is a great way to enjoy the bay, and it's a very accessible sport, for everybody, the only thing you need to know is swimming (just in case). We have a great location with a direct public ramp access to the Richardson bay, right across from our shop. You can rent or you can also demo our baords and if you decide to plunge and purchase one, we will deduct the cost of the demo. We also call it ''board fitting''. Fall is a great time to go for a paddle session, the Richardson bay is beautiful and most of the time windless.
Best seasons...
SUP – is a year round sport and a fantastic way to stay in shape while enjoying one of the best view in the Bay. The Fall is probably the most consistent time for low wind, calm waters, warm temperature. Wind is the enemy of SUP unless you want to do downwinders (which we could arrange too!)
KITE – You need wind and although the hard core kiters do it year round, looking for the storm during the winter (and the good waves), the typical season is april to September. After that, the wind is not as consistent.
FOIL – behind the boat year round, kite foil you can do this even in super light wind with foil kites. And SUP foil and surf foil, you can do this anytime you have small waves.
Best recommendations and advice to start...
Pick a nice and warm day, reserve ahead of time, SUP is for everybody and very easy to get going. You don't need a wetsuit, you just need to know how to swin (just in case). We will outfit you with a very stable board, a paddle, a PFD (Portable Flotation Device) and a leash (the most important safety piece when SUPing as you never want to be separated from your board, at no time).
Kids starting at 10 can paddle on their own board and we have specific safety vest and paddles for them. Kids under 10 can also join one of the parent on board, sitting down or on their knee just in front of the paddler.
We are also expert with Kitebaording and Hydrofoiling. To start either sport, you will need to take lessons. You need to be an accomplished kiteboarder to start kite foiling. But you can start foiling behind a boat without prior experience with kiteboarding. Hydrofoiling behind a boat is actually Phase 1 of our program to learn how to SUP foil in the waves. Call us if you are interested and we will explain all you need to know and answer all your questions 415.339.9112
The brands and stuff at Manera store
Aside from our two main brands, F-One (for kitebaording, SUP and Foiling gear), Manera (for all accessories related to kiteboarding, SUP or foiling, such as wetsuits, harnesses, technical apparel, etc…) we are also carrying a number of other brands. We try as much as possible to offer locally manufactured product and products that respect the ocean and are environmentally conscious.
For example, All Good is the brand of Sunscreen we carry, they are based in Morro Bay in central California and they reverse 1% of their profit to Ocean conservation non profit, not to mention their product is Ocean friendly.
Sanfranpsycho is a well known and trendy SF based apparel company. They have very cool and super soft fabric, and they print their gear in San Francisco !
Mafia Bags is a cool company based in the Mission in San Francisco, you can find their product at SF Moma stores too. They make unique fashion bags made of recycle sails, such as kitebaording sails for example. Lifetime warranty, made in California. And nobody will ever have the same bag. To top it off, if you bring your own used kite that is just sitting on your garage shelf doing nothing but catching dust, bring it to the shop, Mafia and Manera have partnered together and we will give you for free a small tote bag plus 10% off on your next F-One kite from our shop!
We also offer a full range of lessons, for SUP, KITE and FOIL. Lessons can be individual or groups. We can also arrange Corporate outings where we can bundle together a SUP tour with a pro coach and a lunch at Bar Bocce, to relax after the effort, take the Apero ''et finir la journee comme il se doit''.
Best place to hang out with friends?
Cibo for best coffee shop in Sausalito – next door to Manera, they brew their own coffee
Bar Bocce, right in front of the shop, they have a small cool beach front area where you can bring your SUP, enjoy a beer and the best pizzas in town. Very busy during week ends, reservations needed.
F3 (= french fast food, same owner as the garage) for best (real) burger in sausalito à f3 are a block away from the shop.
The Garage, about a mile away in a different Sausalito Marina, great food and atmosphere.
And of course... AMELIE on Polk with its amazing wines selection. Because Germain is not only expert in boards :-)
MANERA AMERICA
Paddle | Kite | Surf | Foil
1201 C Bridgeway, Sausalito
Open week days 10am to 6pm – Week end 9am to 6pm.
Agenda
Movie releases, Festivals & DVDs

Theatre plays, Ballet, Opera

Jazz, Rock, Pop, Symphonic & Co

Museums and Art Galleries

If you have some spare time...