M83 AND ITS FRENCH ELECTRO WILL BE BACK TO SAN FRANCISCO THIS FALL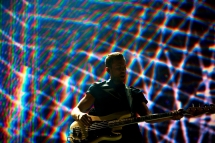 Since the release of its new album Junk, M83 is performing literally everywhere with some stops in San Francisco. So don't cry because you missed Coachella or the concert at the Fox. M83 is back in town this Fall.
Of course, we had talked about M83 last April for Coachella but also for the 2 concerts programmed at the Fox and in Santa Cruz. The French artist Anthony Gonzalez new album was highly anticipated considering the immense success he met with Hurry Up, We're Dreaming and its cult Midnight City.
Those who were lucky enough to be at Coachella, came back in awe with the whole festival in mind and M83's concert. The Coachella Valley Independent, even said that M83 turned in one of the Festival's best-ever performances and hinted at Music's future.
Listen to Do it, Try it and go on with the whole album, and you will understand how electric it might be at Bill Graham Civic Auditorium this Fall.
In the meantime, there are already about 75 concerts programmed a bit everywhere from Europe to the US. And at the end of October, 3 Californian concerts in a row, SF, LA and San Diego.
He does hurry up and does not dream. And, the other way around, he is trying and he is doing it so well! Can't wait!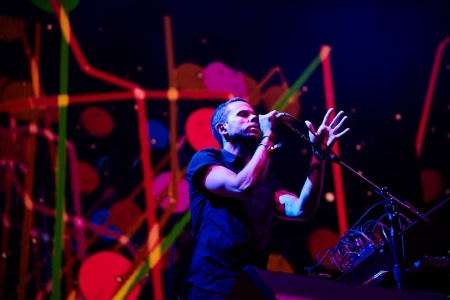 M83
@ Bill Graham Civic Auditorium
Thursday, October 27, 2016
To buy to your tickets, click here.
RELATED ARTICLES

OUR CONCERT SELECTION
Here is our selection of concerts within the next few weeks. Click on the artist you like to read more about him/her and the related event as well as to take your tickets. Read more.

M83 IN OAKLAND AND SANTA CRUZ
M83. just announced a wide US tour this April, before and after the Coachella event, including 2 concerts in our area. Read more.
Agenda
Movie releases, Festivals & DVDs

Theatre plays, Ballet, Opera

Jazz, Rock, Pop, Symphonic & Co

Museums and Art Galleries

If you have some spare time...