LOST IN PARIS IN SAN FRANCISCO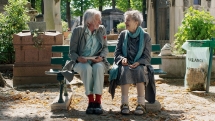 With such a title, there was no way we could miss that French-Belgian movie, Lost in Paris, that opens in San Francisco and the Bay Area.
Lost in Paris opens San Francisco for Bastille Day, on July 14. The movie features two awesome cult French actors: Pierre Richard and Emmanuelle Riva (who passed away in January). The title, the release date, the actors... and the fact that we actually saw the movie... that makes 4 good reasons to share it on LostinSF.
Lost in Paris is like a UFO in the current overall movie scenery.
Fiona Gordon and Dominique Abel, (she is Canadian, he is from Belgium) have directed the movie. You may have seen their previous movie The Fairy that was also presented in SF a few years ago.
With them, everything seems to alternate from drama to comedy. It is very graphic, colorful, we think of Charlie Chaplin, Jacques Tati, Buster Keaton... references and tributes are obvious and charming.
Emmanuelle Riva... she was outstanding in the movie AMOUR. She is Martha in Lost in Paris for the last part of her career. She is all at once moving and overwhelming. The movie is about death and she has the talent, the humor, the ability of derision while she knows, of course she knows, that the reality and life are going to catch her.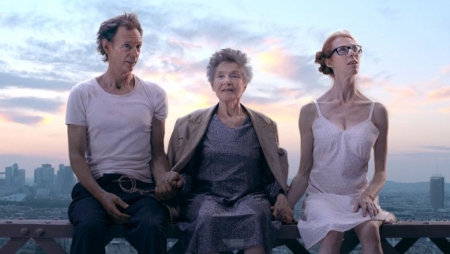 The story birefly....
Fiona visits Paris for the first time to assist her myopic Aunt Martha. Catastrophes ensue, mainly involving Dom, a homeless man who has yet to have an emotion or thought he was afraid of expressing.
The trailer...
LOST IN PARIS (PARIS PIEDS NUS)
By Fiona Gordon & Dominique Abel
With Emmanuelle Riva & Pierre Richard
Opens in San Francisco, Berkeley, San Rafael & San Jose
Friday, July 14, 2017
Agenda
Movie releases, Festivals & DVDs

Theatre plays, Ballet, Opera

Jazz, Rock, Pop, Symphonic & Co

Museums and Art Galleries

If you have some spare time...