Lolo on Valencia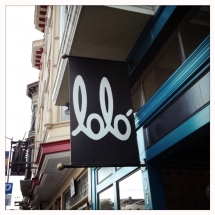 Our favorite restaurant (let say that Lolo is definitely in our top 10 in SF) just relocated... See you now on Valencia!
Lolo moved to 974 Valencia Street and officially opened its new doors on Monday, Februry 3, 2014.
Lolo on the 22nd Street... we had loved it right away. Sometimes love is at first sight. There, it was also at first bite! We loved the decoration, the colors, the materials, the fabrics, the peacocks and the tiny boots... Yes, that's true, we are already a bit nostalgic!
But it is not going to last. For sure, we will fall for the new Lolo. The space is wide, the colors are there, the oil clothes, the little dogs figurines, the paper boats... It looks like a place that could inspire Wes Anderson... and vice versa.
And most importantly... the menu is still the same! With some new add ons to accompany our favorite among favorites... Tuna Tacon and Lamb sliders!
For some time, Mezcal became a must-pour for cocktails.
La Urbana made it its specialty on Divisadero. Its alter ego is now Lolo on Valencia.
And if you loved the decoration by Lorena Zertuche (Lolo herself!),
you are going to fall for her furniture. Just take a look and we bet that your interior will change pretty soon! Lolo! muebles.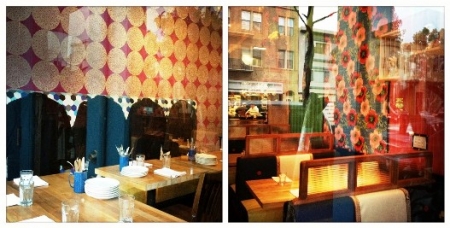 Lolo
974 Valencia (between 21st Street and Liberty)
Mon-Thu 6pm-10pm / Fri-Sat 11:30am-3pm & 6pm-12am
Agenda
Movie releases, Festivals & DVDs

Theatre plays, Ballet, Opera

Jazz, Rock, Pop, Symphonic & Co

Museums and Art Galleries

If you have some spare time...