Litquake, the literary event of San Francisco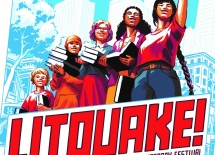 Litquake, the major Literary Festival, is definitely part of SF landmark events. So, here is its little history, a meeting with a French author and a poetic walk through one of our favorite neighborhoods.
Litquake's first edition occured in 1999. At that time, it started as Litstock to become Litquake a few years later. Since then, it kepts growing and expanding.
The event definitely became one of the most important festivals in the country, offering a unique panel of discussions, lectures, debates and meetings in a variety of local venues.
You could meet with French author, Edouard Louis at the art gallery, Modernism, in the Tenderloin. He will be there on Friday, October the 19th, along with John McMurtrie, the book editor at the venerable SF institution which is the San Francisco Chronicle.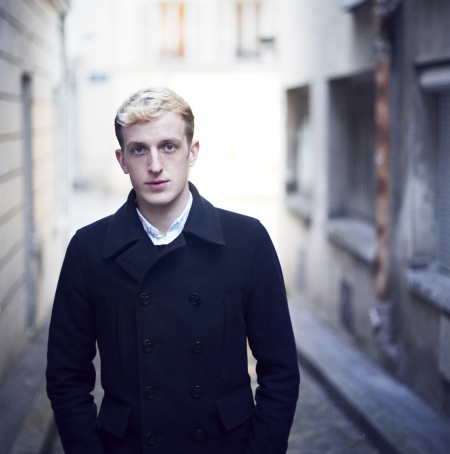 Edouard Louis @ Modernism on October 19, 2018. > To buy your tickets, click here.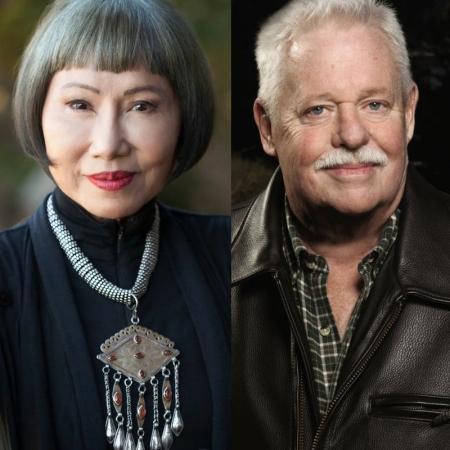 The same day, you could want to go instead to the Swedish American Hall on Market to meet and listen to local cult authors, Armistead Maupin and Amy Tan. To buy your tickets, click here.
As usual, and as always, the Festival will finish an unusual way with the Lit Crawl im the Mission. It is very local experience that we totally recommend. It is like a guided tour of this amazing neighborhood, along Valencia, and 24th street, with some bypass here and there, under a highly poetic and lyrical influence.
Speaking of books, literature and poetry, here is a selection of bookstores in San Francisco > Bookstores in San Francisco
Litquake 2018
October 11 - 20, 2018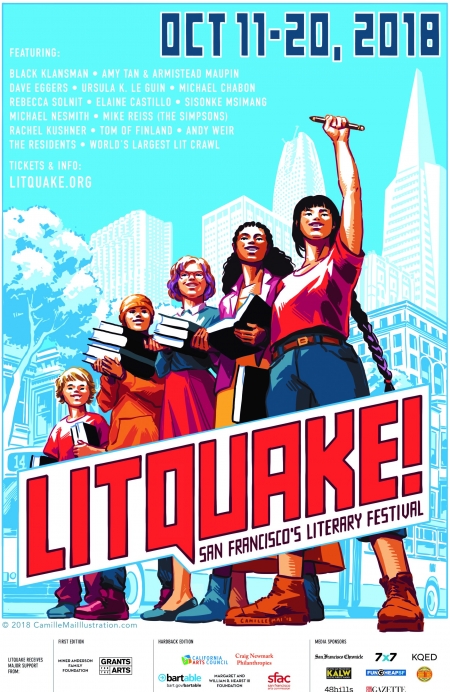 Agenda
Movie releases, Festivals & DVDs

Theatre plays, Ballet, Opera

Jazz, Rock, Pop, Symphonic & Co

Museums and Art Galleries

If you have some spare time...