LES PETITS CARREAUX: INTERVIEW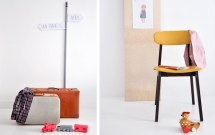 We had lunch on Fillmore with Stéphanie Ross the woman behind Les Petits Carreaux. She told us her story, her ideas, and talked about the people she met and who helped her make Les Petits Carreaux come true.
We loved the story... So, we are glad to share it with you:-)
Stéphanie may now speak...
Les Petits Carreaux was created during an insomniac night; I woke up the morning with the finalized concept: the name, the French style, the made in San Francisco, everything was clear in my mind! That was in September 2013, 6 months later the first collection was launched.
I had the chance to collaborate with another mom: Alice Shamreiz, kids clothing design who lives in Paris with her 3 kids. She has worked for big fashion names such as Cacharel and Sonia Rykiel.
I had also the chance to meet some moms with different talents: Anh Nguyen Trong for example mom of 2 boys who is our very talented photographer.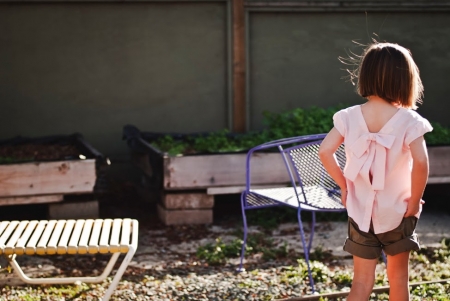 Credit photo: Anh Nguyen Trong
Les Petits Carreaux is a kids clothing brand for kids from 4 to 12 years old that is timeless with a French style. The garments are simple with small details and also fonctionnal: a kid is a kid ! He/she deserves a total comfort: it is the reason why our fabrics are chosen meticulously. The local production is a choice to encourage the textile developpement in San Francisco as well as to control the quality of our collection. The collection is availalblle on our website: www.lespetits-carreaux.com.
We organize every month theme events- like the Valentine's day Party at the Claremont hotel- that invite moms and kids to play, make art and crafts and see the collection in visu.
We also attended the French Fair in Palo Alto last March 15 with a fashion show and a booth.
Les Petits Carreaux is the reunion of all my past experiences in France in Fashion from Marketing/Communication for DIM to the Artistic Direction for Brandalley.fr. As a mom of a 5 years old boy, I found passion for the kids world with the personal ambition and idea to combine beauty and praticity! I love fashion and design, creative wtih tons of ideas in the minute,
We could not let her go without asking her to give us a bunch of her favorite addresses in San Francisco and Oakland.
My favorite restaurant: Camino in Oakland, my usual dinner place!
A gift for myself or a girlfriend: one hour of skin treatment at Jurlique on Fillmore St, a pure relaxing moment
My fashion stores: Elizabeth Charles on Fillmore and Erica Tanov on 4th street Berkeley
A design store: the Gardener on 4 th street, an addiction!
A bar: the antique piano bar, the Alley in Oakland where you are likely to meet surprising people
A kid store: the Ark on Sacramento Street, San Francisco: I always ask my son to go!!!
Les Petits Carreaux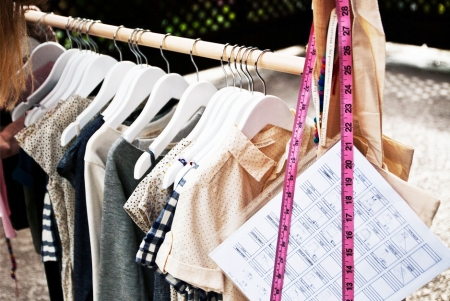 Credit photo: Anh Nguyen Trong
Agenda
Movie releases, Festivals & DVDs

Theatre plays, Ballet, Opera

Jazz, Rock, Pop, Symphonic & Co

Museums and Art Galleries

If you have some spare time...