LA URBANA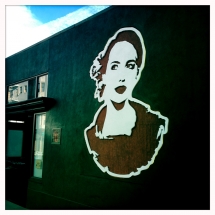 New Bar Restaurant
Divisadero Street @ Grove Street
Cantina-style Mexican food for the latest addition on Divisadero corridor.
We read somewhere that people wondered whether Divis was the new Valencia or the new Chestnut. Honestly? We are San Franciscans for only a few years, but definitely not Chestnut, maybe a bit Valencia but with a different setting.
In this not that peaceful heaven - in progress location, Bi-Rite recently opened its second store, The Mill offers its coffees, SanFranPsycho its T'shirts, Nopa its large tables, Population its haircuts for ladies and gentlemen, Rare device... its nice stuff, the Independent its concerts and from now on, La Urbana welcomes you there from 5pm to 1am.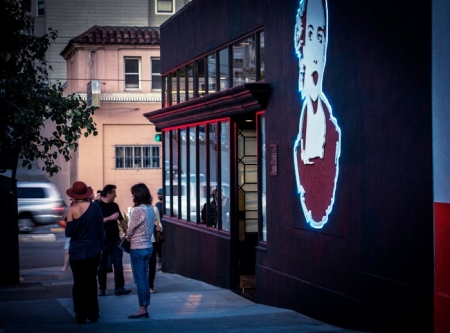 Photo credit: Eric Wolfinger
La Urbana just opened (beginning of September) in a wide and large location at the corner of Divisadero and Grove. A bit further, on Grove, you can see Alamo Square and make out the Painted Ladies. The visual signature of the place? A lady's face that illuminates at night Grove's sidewalk and whose eyes seem to follow you.
Photo credit: Eric Wolfinger
La Urbana welcomes you in a warm environment that is the result of a nice and subtle mix of vintage, antiques and contemporary design: from the chairs with a face, to the colorful tiles, the creative on the wall behind the bar, the tables... We love the nice tiny detail of the blue bicycle wheels. We are on Divisadero, San Francisco, right?
The menu offers a range of small and bigger plates of a modern Mexican cuisine that makes La Urbana a contribution to the wider trend of fancy, trendy and gourmet Latin food. Don't hesitate to share and taste all the flavours and savours from the ceviche to the short ribs.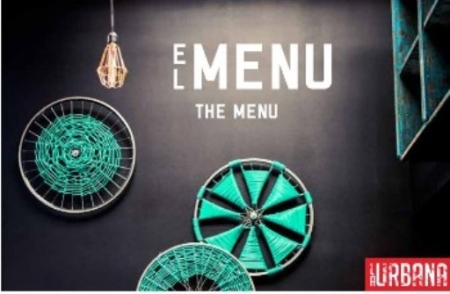 The Bar offers a galore of mezcals, dozens of mezcals actually. You will have to come back many times to try them all. The same way you can taste sake in a Japanese restaurant, try the Mezcal flights.
A friend shared his experience after he went and had dinner at La Urbana. Reading his review, it seems a pure delight.
Off to a great start. Surprising cocktails… The chocolate mescal is awesome! And Margaritas with a twist are out of this world. Small plates are different and provoking. The chorizo and eggs is a must try and so is the steak. The ambiance is great. The decor is very different and a nice addition to the area. Definitely upscale but reasonable prices. The fruit desert whatever the name (most probably Tres Leches) is a must have. Don't skip it. The décor is tasteful and New Yorkish. The bay windows staring at the Independent is a definite plus.
He definitely convinced us. Next time we have a concert at the Independent, we will make a reservation at La Urbana!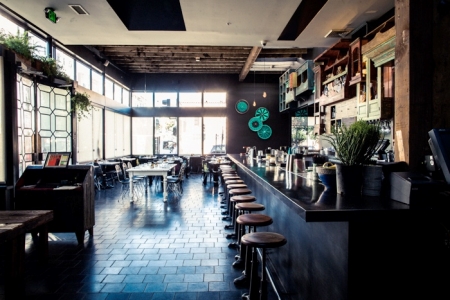 Photo credit: Eric Wolfinger
La Urbana
661 Divisadero Street (@ Grove Street)
Every day from 5pm to 1am.
Agenda
Movie releases, Festivals & DVDs

Theatre plays, Ballet, Opera

Jazz, Rock, Pop, Symphonic & Co

Museums and Art Galleries

If you have some spare time...