La Maison Oakland... new art heaven to discover.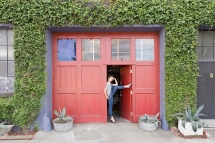 Mathilde Froustey's story is like the new Tales of the City... taking place in Oakland, Fruitvale. I went to La Maison Oakland to meet Mathilde with Sabrina Bot, her camera at hands. Here are our tales of a great sunny afternoon East Bay in words and images.
Mathilde Froustey... is La Petite French of San Francisco who we have been following since she arrived.
Mathilde Froustey... is principal dancer at the SF Ballet since 2013 asserting her modern, so feminine, genuinely sexy style.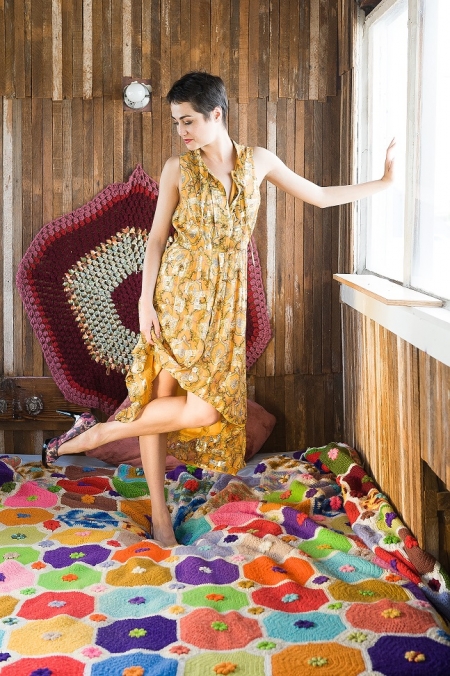 Photo by Sabrina Bot
While she recently got injured and is working hard to fully recover and go back on stage, Mathilde has not wasted her time and started at the same time her great project with La Maison Oakland, a place to host artists and offer them the opportunity to let their art thrive without financial contingency.
Photo by Sabrina Bot
That has been such a great afternoon this week when we went to Oakland, leaving behind a cold and windy San Francisco (nothing personal... just a fact:-)), to grant a visit to Mathilde. She was expecting us, we sat in the kitchen and started talking while Sabrina was walking around, grasping the spirit of the house with her camera.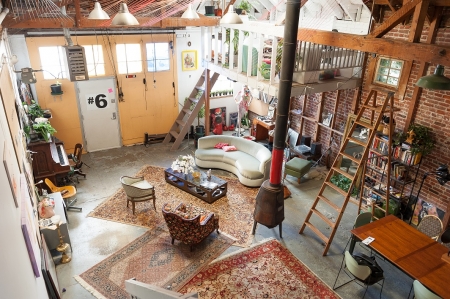 Photo by Sabrina Bot
From Paris to San Francisco
Mathilde's career
and her dream becoming reality in Oakland
Mathilde tells us about her early years at the Opéra de Paris (she joined the institution when she was barely 16), the ballets and the very strict training and education there. More than a decade later, she will leave for a one-year sabbatical. She wanted to change things and her life's path. That is when she contacted the SF Ballet, in 2013. She was then hired as Principal Dancer in just a few days. After a couple of months where she suffered from the language obstacle, she worked intensely and literally danced ballets after ballets.
Beginning of 2017, she got injured. She is very disciplined for her ''re-education'' to get back on her tip-toe. Meanwhile, her dream became reality. Mathilde left Mission in San Francisco, where she had been living since her arrival, to move to Fruitvale and settle down her Maison Oakland. She can now host artists in residence! which was the whole purpose.
Saturday, May 27, 2017
Inaugural Event
organized at La Maison Oakland.
La Maison Oakland
The essence of the project is to support the arts community. Spare artists the anxiety of paying the rent at the end of the month with small jobs that takes too much time and energy is the main idea and offer them an inspiring environment dedicated to art.
Photo by Sabrina Bot
Mathilde considers herself lucky and fortunate and has in mind and at heart to share for art's sake. We told you that was a beautiful and inspiring story!
Mathilde spent months looking for this little gem. La Maison Oaklnad is a beautiful place, filled with light, tastefully and artfully designed and decorated. No surprise!
The Inaugural Event
Saturday, May 27, 2017
According to Mathilde... all works deserve a salary. Artists who will perform at the event will be paid. She really insists on it. That is the reason why she launched an Indiegogo campaign and managed to raise $6000 for that purpose.
Photo by Sabrina Bot
Follow Mathilde on Instagram and find out about the different artists who will attend the event and perform their art.
Mathilde told us a nice story we wanted to share. She is friend with Outerlands' owners. She mentioned them about the event and project. They immediately agreed to contribute and will provide their delicious bread for the event. #luckyus
Mathilde's favorite spots in SF and Oakland
In San Francisco, Mathilde loves...
... the mosaic jellyfish at Sanchez and 16th
... Halu on Clement Street with a Beattles fan chef
... Amoeba on Haight Street, the vinyls temple
... Diego Rivera hall at the SFAI
In Oakland, she discovered...
... Fruitvale and its inspiring cityscape.
... First Fridays Downtown Oakland.
... the Vulcan Thaï Cafe just 2 blocks away from La Maison Oakland.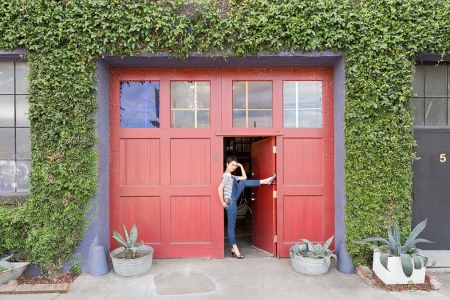 Photo by Sabrina Bot
Agenda
Movie releases, Festivals & DVDs

Theatre plays, Ballet, Opera

Jazz, Rock, Pop, Symphonic & Co

Museums and Art Galleries

If you have some spare time...