L'Impératrice : the French sextet brings its disco pop music to San Francisco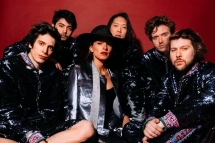 L'Impératrice is probably the latest trendy music band in France. Everybody talks about them and their concerts in Paris and beyond. They just announced a US tour for this Spring and they will perform in San Francisco. Lucky we are!
L'Impératrice - Charles de Boisseguin, Hagni Gwon, Flore Benguigui, David Gaugué, Tom Daveau, Achille Trocellier - released it first album last Spring after many years of EPs and singles shared everywhere, the different steps for a chronicle of a foretold success.
Their first album, Matahari, got released last April and received a warm welcome. They keep performing here and there sold out concerts. Their long tour in France will culminate in 2 concerts at the renowned L'Olympia in Paris end of January for 2 nights in a row. What an accomplishment.
And then, they will move forward with a US tour that was just recently announced. L'Impératrice will make a stop in San Francisco with a unique concert at the Independent on Divisdero.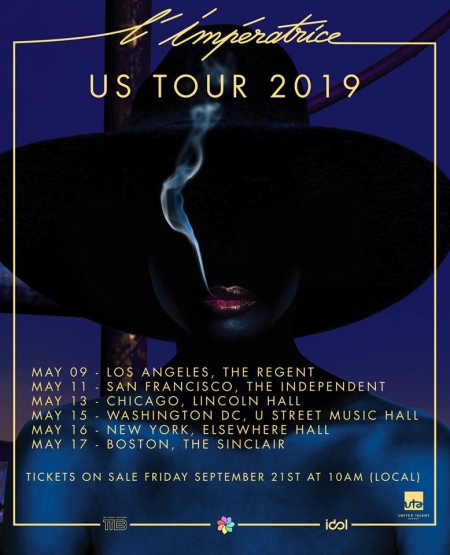 Listening to them should make you think of... all at once... La Femme, a bit of Yelle, also... The Dø... Air of course... actually the French have a knack for disco-pop music, and the trend nor the talent are not recent.
And Flore's voice will definitely charm you. It is really part of the group's signature and style. Listen to Erreur 404 ... one of our favorite ones.
[update]
1st concert - on May 11 - has already sold out.
But good news... The Independent added a new date. L'Impératrice has been scheduled to also perform on May 10.
L'IMPÉRATRICE
@ the Independent
Saturday, May 11, 2019 - Sold out!
To buy your tickets > click here
(Tickets go on sale Friday September 21, 2018 at 12pm)
Friday, May 10, 2019
To buy your tickets > click here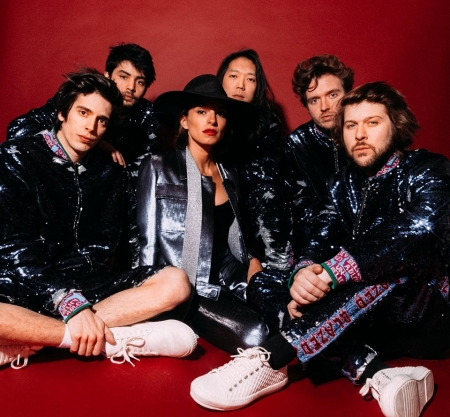 Agenda
Movie releases, Festivals & DVDs

Theatre plays, Ballet, Opera

Jazz, Rock, Pop, Symphonic & Co

Museums and Art Galleries

If you have some spare time...