Kids friendly restaurants
Take advantage of San Francisco's international restaurant scene and tickle your kids' taste buds.
The list below is classified from the cheapest to the most expensive.
Pho Phu Quok
Vietnamese food, simple and good (Pho are excellent). A perfect spot for an early dinner with your kids (or not) at affordable price. Cash only. Nothing fancy about the decor. Could be crowded (that's a good sign!), but turnover is fast between 6 and 8pm.
1816 Irving street, 415-661-8868
Outer Sunset.
Lunch and dinner everyday.
$$$$$
SUNSET
In N Out Burger
This is not a regular fastfood, it is a California fastfood! When you come to California, you have to try it, especially with your kids. The burger-fries-soda menu and atmosphere are still the same after more than 60 years of existence (first store opened in 1948). Everything is about "quality" : french fries are made of real fresh whole potatoes, cut in front of your eyes, they have no microwaves or freezers, milk shakes are made of real ice cream... and I must admit : it is very good !
Locations on their website.
$$$$$
Polkers Gourmet Burgers.
Burgers, fries, omelettes… Top with kids.
2226 Polk St, Russian Hill. (415) 885-1000
Lundi au dimanche, 8am - 10pm
$$$$$
NOB HILL
Lupa
Italian Trattoria. Rome in the heart of Noe Valley. Home made pastas, bread with olive oil, tiramisu… Kids friendly.
4109 24th street, 415-282-5872.
Open every day for dinner.
$$$$$
NOE VALLEY
Fresca
Peruvian. Good cheviche and roasted chicken. Not as good as Limon, but kids friendly and nice ambiance. Kids menu : burrito, Chicharron et Frescadillas. 3 locations in SF : West Portal, Fillmore et Noe valley.
3945 24th street, 415-695-0549.
Everyday, lunch and dinner.
$$$$$
NOE, WEST PORTAL, INNER SUNSET ET FILLMORE
Pacific Catch.
Californian Asian fusion, offering sushis, poke bowls, salads and sandwichs. Kids menu with California rolls. Pleasant atmosphere. A perfect spot to grab a post-Academy of Science bite with your kids.
1200 9th Av, 415-504-6905
Everyday from lunch to dinner.
$$$$$
INNER SUNSET
Gianila Pizza
Delicious thin-crust Neapolitan-style pizzas. A good place with kids.
2842 Diamond street, 415-239-8500.
Dinner only, everyday
$$$$$
GLEN PARK
Georgio's pizza
Authentic Italian pizzeria. "Lady and the Tramp" relaxed ambiance. Children friendly.
151 Clement Street, 415-668-1266.
Everyday lunch and dinner.
$$$$$
RICHMOND
Dipsea Cafe
On your way to Muir Woods, Stinson Beach or simply Mill Valley and around. Great lunch stop for the whole family and large groups.
200 Shoreline Highway, Mill Valley
MARIN
Fish - Sausalito
Ultimate seafood experience in Sausalito for the family. Beware of the seaguls.
350 Harbor Drive, Sausalito
MARIN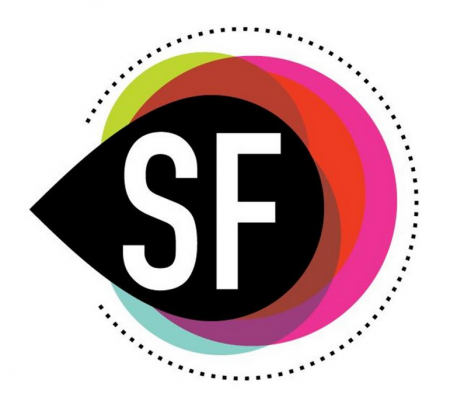 Agenda
Movie releases, Festivals & DVDs

Theatre plays, Ballet, Opera

Jazz, Rock, Pop, Symphonic & Co

Museums and Art Galleries

If you have some spare time...