IT IS COLD IN SAN FRANCISCO!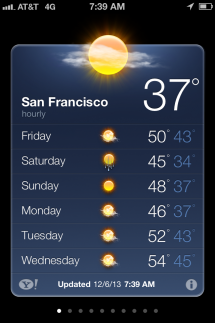 Some context, some ideas, some comments...
It is cold! And we kind of forgot how it felt! After the Thanksgiving weather we had, we almost came to the conclusion that Indian summer would last forever.
So yes, it is cold! and we even read that there could be some snow in San Francisco! It will most probably be very light andshould happen in the night from December 6 to 7. Grab your go pros and co and catch good films and pictures. Be cautious though especially if you drive on the hills slides.
Then we checked if there had ever been real snow (real like in some inches) in San Francisco. 4 storms in a century!
1887, 1951, 1962 et 1976. We don't feel like there is any pattern that could let us think that 2013 is the next one.
Just take a look at some pictures of San Francisco as you never saw it. (click on the picture below).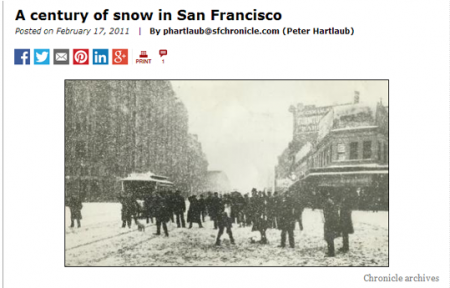 What we know for sure is that snow is expected around Tahoe. It is time to buy your passes and lift tickets and get organized for some vacations. Lift tickets deals.
It is winter! Take it for granted.
Agenda
Movie releases, Festivals & DVDs

Theatre plays, Ballet, Opera

Jazz, Rock, Pop, Symphonic & Co

Museums and Art Galleries

If you have some spare time...