It happens that the latest French baguette in San Francisco could be the best one!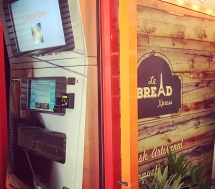 Le Bread Xpress just settled down in San Francisco. We met Benoit Hervé and Sophie Laury and had a talk with them, testing a fresh baguette, in front of their brand new machine at The Myriad on Market.
The French baguette is a mix of art, talent, expertise and know how to obtain the perfect recipe.
Fresh and warm French baguettes, 24/7.
That was the plan, idea and ambition behind Le Bread Xpress project. High quality French baguettes, warm and fresh, whenever you buy them.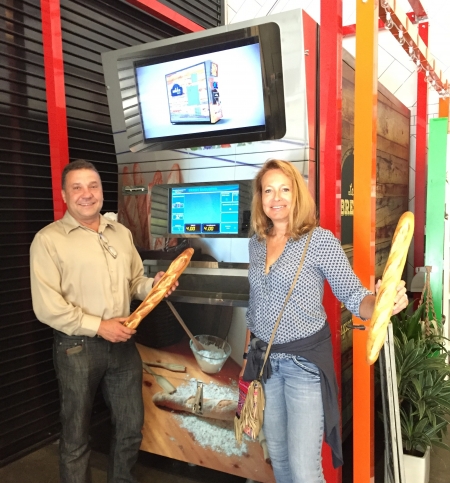 The first LeBread Xpress machine was installed at The Myriad on Market Street. It started on June 24, 2016.
The bright idea is that the machine is not only a bread dispenser. It does also cook the baguettes. So whenever you buy them, they are fresh and warm, because they are litterally out of the oven.
Le Bread Xpress picked a wonderful partner with Petits Pains from Burlingame, who already has such a great reputation all over the Bay. We had already found out about their delicious baguettes thanks to Amelie Wine Bar on Polk Street that accompanies its cheese and cold meat plates with their baguettes.
Le Bread Xpress mixes tradition, expertise and technology.
The result is simply delicious, with everything you could expect of your dream baguette. Thibault at Crêpes S'il Vous Plait, event told us he would use them for his sandwiches.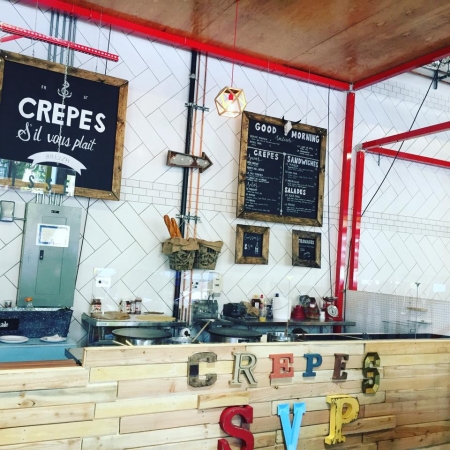 Next installation will be at Stonestown on 19th avenue, in the center that is more popular than ever.
Thanks a lot to the Le Bread Xpress team to make the French baguette easier to us. And congrats for this wonderful project.
@ The Myriad
2175 Market Street
Agenda
Movie releases, Festivals & DVDs

Theatre plays, Ballet, Opera

Jazz, Rock, Pop, Symphonic & Co

Museums and Art Galleries

If you have some spare time...