IN THE MOOD FOR CHEESE?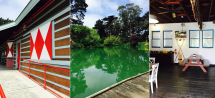 [Partner Article] Cheese Fondue & Raclette Pop-up dinners are back in San Francisco and the Bay Area. Next dinners are December 3 et 17 with a unique menu each time. Pick your Saturday !
Rain or shine, fog or blue sky, no matter what, there is nothing like a dinner with friends for a cheese delight.
Cheese Fondue & Raclette
Pop-up dinners are back!
Natalie and Jason Horwath lived in Switzerland for a few years. They keep fond memories of the fresh air, the breathtaking views and the gastronomy over there. Since they were back in San Francisco, they raised the idea with their friend Amy Schmidt to organize Pop-up dinners centered on a Cheese Fondue to replicate the friendly and warm atmosphere of outdoors-oriented fondue "stüblis".
And that's what they did. They started at Amy's house and lately, they organized 2 events at 18 reasons in the Mission. Nice Success that lead them to move forward with the idea. They initiated the Pop-up dinners by the lake in the heart of the Golden Gate Park and even once offered a new edition in Berkeley at the Cheese Board Collective.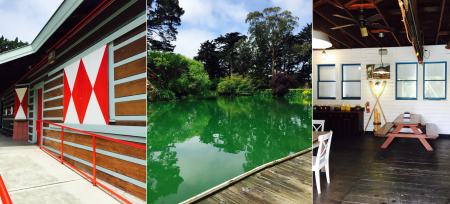 So, no need to prepare or do anything! They take care of everything for you! Check the menu : the fondue or the raclette, cold meat plates, desserts, wine, beer... They did not neglect any detail! Choose a date, book your tickets and invite friends to join you for a dinner by the Lake!
The only difference with the latest editons is that there will be a unique menu for each scheduled, either Raclette or Fondue. Make a choice and pick your Saturday.
Saturday, December 3, 2016 - RACLETTE
Saturday, December 17, 2016 - FONDUE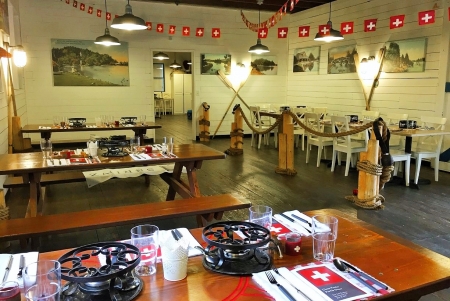 A Swiss evening in a kind of Breton setting with something like a tropical forest in the background. Call it a plan, your cheese plan!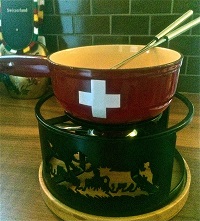 Cheese Fondue Pop-up on the Lake
Cheese Raclette Pop-up on the Lake
Événement organisé par SBRINZ
Prix : $80 / 85 per person
Check the whole menu by clicking on the image.
To make a reservation, click here.
WHERE TO BUY CHEESE IN SAN FRANCISCO ?

Since we are talking about Fondue & Raclette, here is our selection of best cheese stores in San Francisco.
Agenda
Movie releases, Festivals & DVDs

Theatre plays, Ballet, Opera

Jazz, Rock, Pop, Symphonic & Co

Museums and Art Galleries

If you have some spare time...