In Sunnyvale, on May 6, celebrate Spring with a French accent.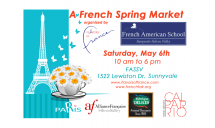 You already knew the French Fair, organized by Flavors of France. Here comes the Spring French Market. Mark your calendar with an ''F'' as in French for May 6, all day, in Sunnyvale.
The French-American School of Silicon Valley, the Alliance Francaise de Silicon Valley , Fabrique Délices and Calparrio Travel Services are the main sponsors of this great event, whose purpose is to make all the energies with a French something come together and contribute to offer a dynamic window of everything good, beautiful, tech, artistic, fashion, creative with a French twist that San Francisco and the Bay can offer.
Flavors of France is an online store that gathers a whole selection of French brands and products, from gourmet items to jewelry, from art to fashion. The idea is simple : it is French and it is based, here, in the Bay Area. The online boutique is open all year long.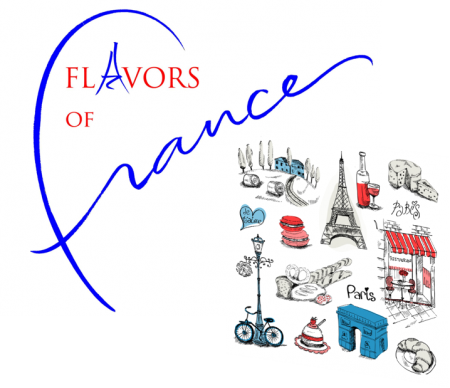 That made totally sense that Flavors of France organized this Spring French Market in the Silicon Valley.
Naturally, with a French Market comes the French food! Brittany crêpes and Frenchery will definitely take care of the gourmet side of the event. Frenchery, will also organize a bog barbecue with sandwiches. On the sweet and sugary side, Chocolats de Pascale and also J'aime Confiture (offering jams prepared in San Jose) will be there to complete the menu.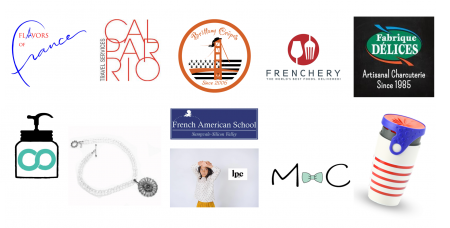 Rebecca Osgood could paint your portrait.
You should be surprised by the wide range of boxes, mugs, bottles by Neolid.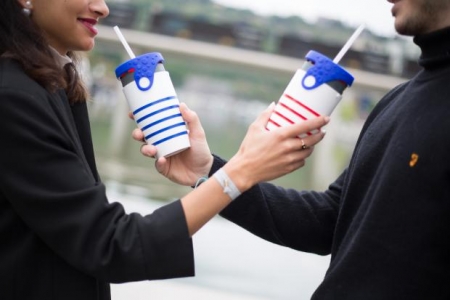 AV-créeation with its scarves, accessories, tableclothes offer plenty of cool gift ideas.

Also find out about FillGood... For your beauty products as well as for cleaning products, ''refilling'' contributes directly to ''zero waste''. Refill and feel better!
You will also find the renowned candles by Dyptique, the beautiful collection by Les Petits Carreaux, so French & so local, the selection by Mini-Chic of second hand kids clothes with a French touch, the jewelry creations by Elisabeth, the busy bee behind Flavors of France and the organization of the market.
SPRING FRENCH MARKET
Organized by FLAVORS OF FRANCE
@ the French American School of Silicon Valley
1522 Lewiston Dr, Sunnyvale
Saturday, May 6, 2017
10am - 6pm
Free admission
Follow Flavors of France on Facebook
Agenda
Movie releases, Festivals & DVDs

Theatre plays, Ballet, Opera

Jazz, Rock, Pop, Symphonic & Co

Museums and Art Galleries

If you have some spare time...