In April, in San Francisco and around, discover the French documentary DEMAIN.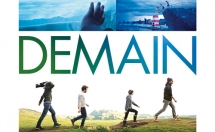 DEMAIN / TOMORROW, the French film/documentary, will be showing in different venues, here and there around San Francisco. April... it is almost tomorrow:-)
The film briefly...
Showing solutions, telling a feel-good story… this may be the best way to solve the ecological, economical and social crises that our countries are going through. After a special briefing for the journal Nature announced the possible extinction of a part of mankind before the end of the 21st century, Cyril Dion and Mélanie Laurent, together with a team of four people, carried out an investigation in ten different countries to figure out what may lead to this disaster and above all how to avoid it.
During their journey, they met the pioneers who are re-inventing agriculture, energy, economy, democracy and education. Joining those concrete and positive actions which are already working, they began to figure out what could be tomorrow's world…
The film, very briefly...
EVERYWHERE IN THE WORLD
SOLUTIONS ALREADY EXIST
We were lucky enough to have already watched DEMAIN. In a few words... the movie is excellent, based on facts, didactic and pedagogical, alarmist and yet so optimistic.
The trailer...
DEMAIN is a movie to watch and share with our kids, basically because Demain if theirs, to show them that we are together on the boat, that everything is possible and that those who opt for fear or denial don't build anything.
#can'twaitfortomorrow
#tomorrowisours
#tomorrowwillbebewhatwewanttomakeoutofit
#hope
DEMAIN
Theatres and showtimes in SF and the Bay Area.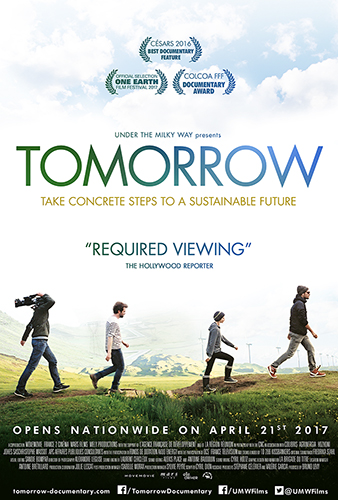 Agenda
Movie releases, Festivals & DVDs

Theatre plays, Ballet, Opera

Jazz, Rock, Pop, Symphonic & Co

Museums and Art Galleries

If you have some spare time...