How to find a family doctor?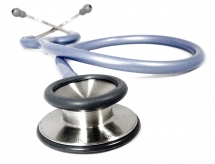 When you settle in, we advise you to quickly find a family doctor. Indeed, registering as a ''new patient'' at a medical office may not be as easy as one could expect it. So you'd better do it before you really become sick…
First step:
You need to find a physician who belongs to your Insurance company network. Search on the website of your Insurance company that usually displays a physicians directory.
Second step:
Once you have listed some doctors, you have to check with them wether they accept new patients or not. That might be the tricky part!
Third step:
Once you have found one matching your criterias and accepting new patients, make an appointment where you will fill out some forms. Some kind of first meeting to get to know each other.
Then … you're ready for your next cold.
Agenda
Movie releases, Festivals & DVDs

Theatre plays, Ballet, Opera

Jazz, Rock, Pop, Symphonic & Co

Museums and Art Galleries

If you have some spare time...