HOLIDAY MARKETS AND WINTER FAIRS IN SAN FRANCISCO AND AROUND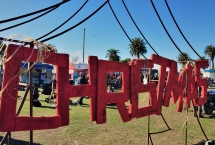 We tried to list all the Holidays fairs we could think of, taking place in San Francisco, from the tiny ones to the large events. We listed them by dates and by location in the Bay. Should help, shouldn't it?
Call them markets, fairs, shows, sale, events, pop-up, winter whatever... West Coast Craft and SF Made Holiday Fair already happened. Let's see what we have to finish November. Here are a bunch of Fairs you should like.
À SAN FRANCISCO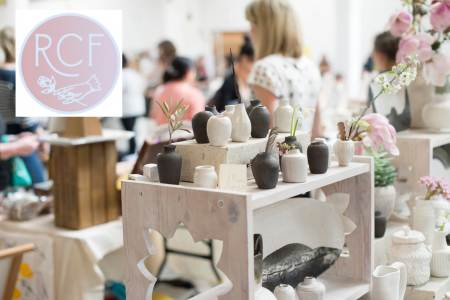 Renegade Craft Fair
A big event with a lot of vendors. That means obviously a wide choice for your gifts. 3 ideas among 300 vendors :
AplatSF and its famous ingenious flat bags.
Les Petits Carreaux @ booth #1. You cannot miss it. Its creations are always beautiful and graceful.
HeinzandNinth with a French American duo behind this project. With cushions, life is sweeter and more comfortable. With theirs, it is also more elegant and stylish.
Renegade Craft Fair
Fort Mason Festival Pavilion
November 19 & 20, 2016
11am - 6pm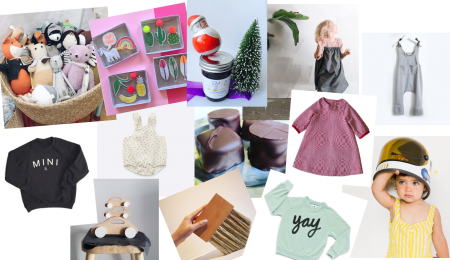 My Little Pop-Up
Like a private sale with neatly selected designers and brands. Everything is nice, sweet, stylish, for your little ones or for yourself, with a local touch that tends to be Frenchy sometimes. Read more.
Oh Happy Day Studio
2169 Mission Street, SF
Saturday, November 19, 2016
10am - 3pm
Pop Up Market Place at Zinc Details
First one of a 3 Pop Up serie. We just discovered Animal Instincts and the very nice creations by Jennifer Clifford see the cable car on the left?) Zinc Details is like a sponsor to local artists and creators, and we like it!
Pop Up Market Place at Zinc Details
Sunday, November 20, 2016
1633 Fillmore Street
12pm - 6pm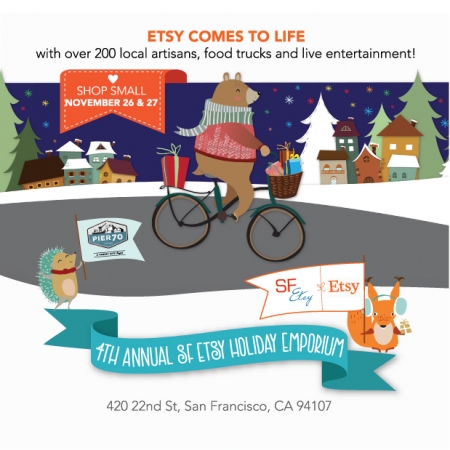 SF Etsy Indie Holiday Emporium
More than 200 vendros for this event, the fourth of its kind. The motto... think adn shop local! Go and meet the creators and artists of the Bay Area.
SF Etsy Indie Holiday Emporium
Pier 70
420 22nd Street, SF
November 26 & 27, 2016
11am - 5pm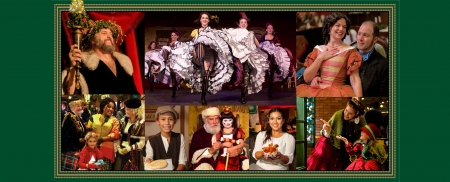 Christmas Dickens Fair
5 week ends until Christmas to wander in the Victorian London.
This fair is definitely a SF landmark among all the events organized during the Holiday season.
Christmas Dickens Fair
Cow Palace
November 19 - December 18, 2016

Treasure Island Flea Market Holiday Fair
Monthly Flea Market in Treasure Island is perfect for your Holiday shopping. We went there last year. Great choice, good spirit, plenty of talents and a view that one can't get tired of.
Treasure Island Flea Market Holiday Fair
November 26 & 27, 2016
PENINSULA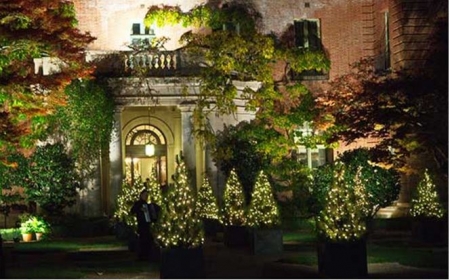 Filoli
Traditional Holiday celebrations at FILOLI. Lunch, dinner and private sale.
Read our article about Filoli.
Read more about the celebrations at FILOLI for the Holiday season.
.../...
And then December...
EAST BAY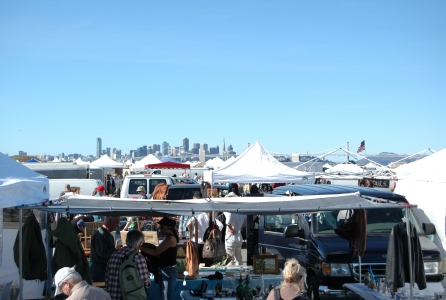 ALAMEDA FLEA MARKET
The monthly rendez-vous with thrift, vintage, design and antiques. Early birds have the best choice.
Alameda Point Antiques Faire
December 4, 2016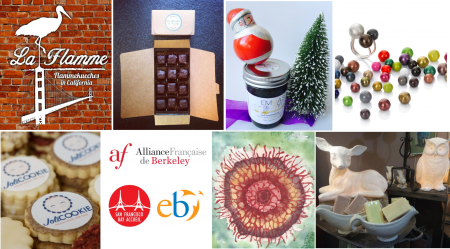 HOLIDAY MARKET
@ ALLIANCE FRANCAISE DE BERKELEY
The Alliance Française de Berkeley in collaboration with EB (École Bilingue de Berkeley) and SFBA (San Francisco Bay Accueuil) invite you to their Holiday Market.
Indulge yourself with Chocolats de Pascale, sweet delights by Emma's Jam, the Flammenküchen by La Flamme or the neatly customized cookies by Joli Cookie, discover very French products offered by French Artist Club...
Browse through all vendors, by clicking here.
Holiday Market
@ l'Alliance Française de Berkeley
2004 Woolsey Street - Berkeley
Friday, December 10, 2016
5pm - 9pm
Free admission
PENINSULA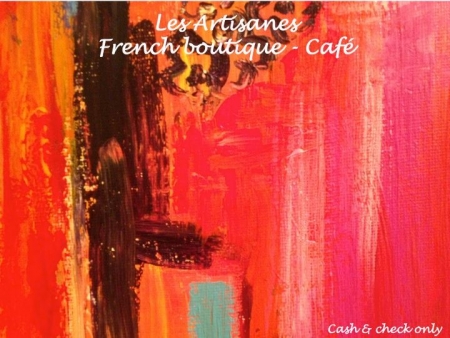 Les Artisanes - French Boutique et Café
Les Artisanes is a group of local French creators offering locally hand made products. They organize every year sale events to share some kind of a French ''savoir faire'' and ''savoir vivre''.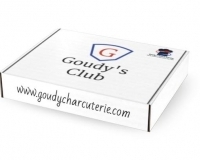 Go and discover them for their Holiday Market in Palo Alto. You'll find jewelry, leather key rings, tassels, christmas ornaments, clay creations... but also gourmet and charcuterie French delicacies, by Goudy's French Cuisine from pâtés to rillettes to Foie Gras.To order and check the whole range of products, click here.
Les Artisanes - French Boutique et Café
Jeudi 1er décembre 2016 / 9am-6pm
Vendredi 2 décembre 2016 / 9am-5pm
3040 South Ct, Palo Alto
SAN FRANCISCO

IDEO Wunderfaire 2016
Think local to support San Franciscan initiatives and assciations like 826 Valencia, non-profit renowned for helping students into creative writing skills and and teachers. Great program. 826 Valencia is a real example and a reckognized institution in San Francisco.
IDEO Wunderfaire 2016
Pier 28 Annex - The Embarcadero
Thursday, December 1st, 2016
4:30pm - 8pm

LYCEE FRANÇAIS - FRENCH WINTER FAIR
A great event to meet French vendors, discover French specialties, to meet parents of the Lycee. Come with the kids for whom arts and craft activities are planned and get information about all the opportunities and options for your kids, offered by the Lycée Français de San Francisco, whether you speak French or not.
FRENCH WINTER FAIR
Sausalito Campus - Lycée Français de San Francisco
610 Coloma Street - Sausalito
Saturday, December 3, 2016
11am - 4pm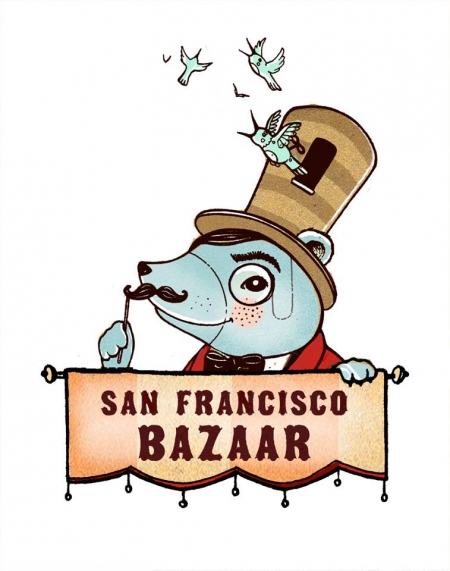 SF BAZAAR
SF BAZAAR has scheduled different events throughout December.
SF Bazaar at Nightlife
December 8, 2016, a quite different Nightlife at the Academy of Sciences. SF Bazaar will gather abou 40 vendors over there. Have a great evening and enjoy your shopping.
SF Bazaar at Nightlife
Thursday, December 8, 2016
6-10PM/ 21+
California Academy of Sciences
55 Music Concourse Drive
Golden Gate Park, San Francisco
Cost is $15 pp/$12 for members
SF Bazaar Holiday Pop Up at the SF Zoo
SF Zoo is inviting you to this event for the 3rd year in a row. Admission is free because vendors are located before the Zoo entrance itself.
SF Bazaar Holiday Pop Up 2016 au SF Zoo
Sloat Blvd. & the Great Highway
16-30 décembre 2016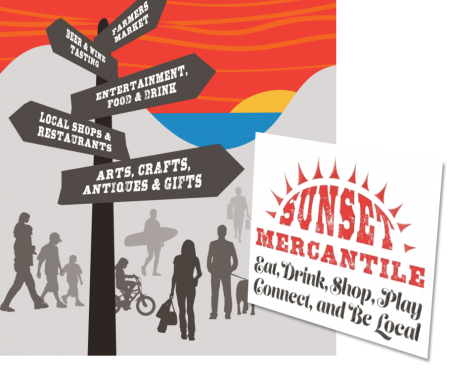 Sunset Mercantile Holiday Market
Top event with a galore of local vendors we love.
San Franpsycho, our official of SF gifts for family and friends,
Animal Instincts and its adorable graphic T'shirts, so very SF spirited
The bizibots by Virginia Manichon, wood toys you will love for your little ones
grannypantydesign and all its creations. We love the US map/VW
Emma and her Emmasjams...
and so many other ones.
Follow Sunset Mercantile on Instagram to find out about all the vendors who will participate.
Holiday Mercantile
S.F. County Fair Building
1199 9th Ave. at Lincoln Way - Golden Gate Park
Sunday, December 11, 2016
11am - 4pm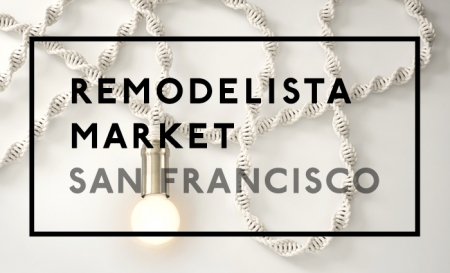 REMODELISTA MARKET
Organized and hosted by the venerable SF institution Heath Ceramics. 50 local vendors you should meet and at the same time, since you're there, discover the great, recent addition, Tartine Manufactory.
@ Heath Ceramics SF Showroom
2900 18th Street
December 10 & 11, 2016
HAPPY HOLIDAY - JOYEUSES FÊTES
Agenda
Movie releases, Festivals & DVDs

Theatre plays, Ballet, Opera

Jazz, Rock, Pop, Symphonic & Co

Museums and Art Galleries

If you have some spare time...