HOLIDAY FAIRS AND MARKETS IN SAN FRANCISCO AND AROUND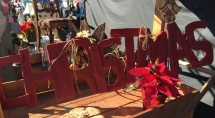 We tried to list all the Holidays fairs we could think of, taking place in San Francisco, from the tiny ones to the large events. We listed them by dates and by location in the Bay. Should help, shouldn't it?
To finish with November, here are a bunch of Fairs you should like.
IN SAN FRANCISCO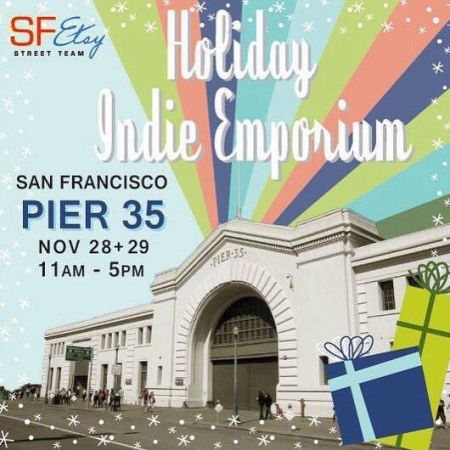 SF Etsy Indie Holiday Emporium
SF Etsy offers one of the best way to meet local artists, vendors and creators for handmade and vintage stuff.
SF Etsy Indie Holiday Emporium
Pier 35 - The Embarcadero
28 et 29 novembre 2015
11am - 5pm
Entrée gratuite
Crafts Women Fair.
Dozens of women artists (ceramics, glass, metal, soaps, wood...) to support the Women's Building of San Francsico.
At Fort Mason - Herbst Pavilion
November 27, 28 & 29, 2015
10am - 5pm each day
Christmas Dickens Fair
A classic among the classics in San Francisco. 5 week ends starting as early as November 21st to dive into another time.
Cow Palace
November 21 novembre - December 20 décembre, 2015
EAST BAY
Claremont Hotel Holiday Faire
2 reasons to go there; discover this cult hotel of the Bay Area and meet dozens of local artists and vendors.
18th Annual Holiday Artisan Faire
Claremont Hotel - Berkeley
Sunday, November 29, 2015
Free admission
IN BETWEEN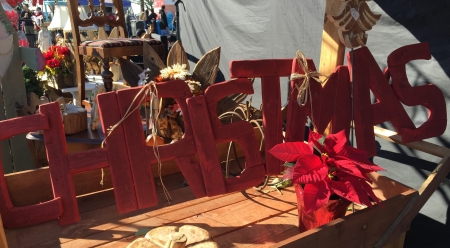 Treasure Island Flea Market
Last week end of the month is always time for Treasure Island Flea Market. Perfect timing for your Holday shopping with one of the greatest view ever! Enjoy!
Treasure Island
November 28 and 29, 2015
PENINSULA
Filoli
Private dinner and sale at FILOLI for its traditional Holiday festivities.
Read our article about Filoli, this unique country getaway.
Read more about Filoli's Holiday tradition.
And December will be quite busy as well!
EAST BAY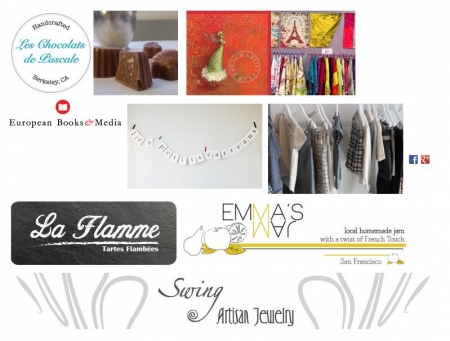 FRENCH HOLIDAY CAFE
The Alliance Française of Berkeley has a knack to organize warm and friendly events. So, you should love this Holiday Cafe to meet some East Bay creators/artists with a French twist and discover their creations.
Try the Chocolats de Pascale (We tasted them... Trust us, you are going to fall for them.), the Emma's Jams that make you feel like every meal should have them on the menu, or the Flammenüchen by La Flamme. Les Petits Carreaux will also be there with their French elegant twist. Check the other hosts of the fair and have a great time in Berkeley.
French Holiday Café
Alliance Française de Berkeley
2004 Woolsey Street - Berkeley
9am - 12:30pm
Free admission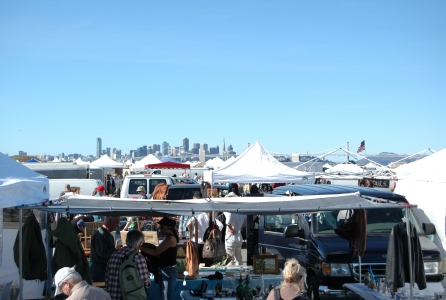 ALAMEDA FLEA MARKET
The ultmate flea market! Early birds usually get to find the best stuff. Another great shopping event with an amazing view.
Alameda Point Antiques Faire
Le 6 décembre 2015
Sunday, December 6, 2015
À SAN FRANCISCO
Christmas Market with L'Apero
The event - as a French aperitif to start the evening - will take place at the brand new Boulange'rie on Hayes Street. The program includes the French Champagne Brimoncourt, the jams by Emma's Jam, the savory delights by Fabrique Délices, the games by BlueOrangeGames and other vendors, always with a French something.
Christmas Market with L'Apero
La Boulange'rie de Hayes
500 Hayes Street
Thursday, December 3, 2015
5pm - 8pm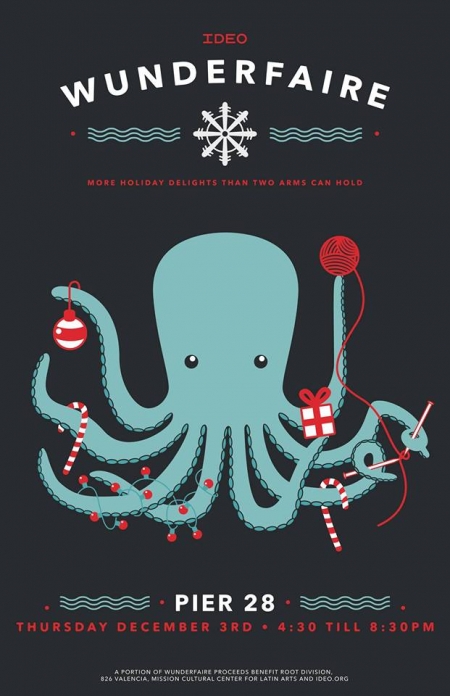 IDEO Wunderfaire 2015
Think local to support San Franciscan initiatives and assciations like 826 Valencia, non-profit renowned for helping students into creative writing skills and and teachers. Great program. 826 Valencia is a real example and a reckognized institution in San Francisco.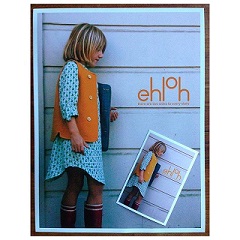 You will love among plenty of other things the nice and sweet unique jackets by ehloh (that had the bright idea to draw our attention on this event). The first one-piece collection is the ouest vest - a reversible vest made in San Francisco. The vest is made of wool on one side and denim on the other, both sourced in the USA. Versatile, it is great for both boys and girls for inside and out, for a stroll in the city or a walk on rocks.
IDEO Wunderfaire 2015
Pier 28 Annex - The Embarcadero
Thursday, December 3, 2015
4:30pm - 8pm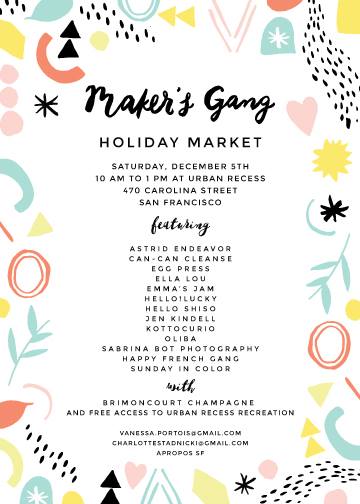 Makers Gang Pop Up Show.
The event will take place at Urban Recess in Potrero. Awesome place for kids and families.
The fait will gather so many vendors we like... among them... Ella Lou, Happy French Gang, Sunday in Color, our favorite photographer Sabrina Bot, Oliba for your timy little ones. And add some Champagne Brimoncourt's bubbles and then you will get the whole picture. Very chic, isn't it?
Makers Gang Pop Up Show
@ Urban Recess
470 Carolina Street @ 18th Street
December 5. 2015
10am - 1pm
Free admission

Pop Up at Summer School SF
A Kids and family moment to discover local brands with creative ideas.
Clothes and accessories with Les Petits Carreaux, but also ehloh and its unique vests, and Leitmotif whose selection is so, so very cute, iA Playhouse and its tents with smart colorful triangles, and plenty of other ones.
Les Chocolats de Pascale, that we already mentioned, and Emma's Jams, that we also mentioned previously, will be there too with their sweet delights for kids and grown ups.
Pop Up at Summer School SF
Shop / Taste / Play for and with Kids
December 5, 2015
2pm - 6pm
Free admission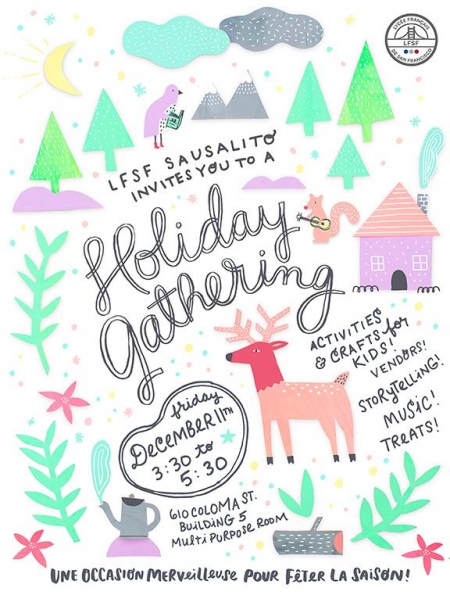 LFSF SAUSALITO HOLIDAY GATHERING
Campus de Sausalito du Lycée Français de San Francisco
610 Coloma Street - Sausalito
Friday, December 11, 2015
@3:30pm
Free admission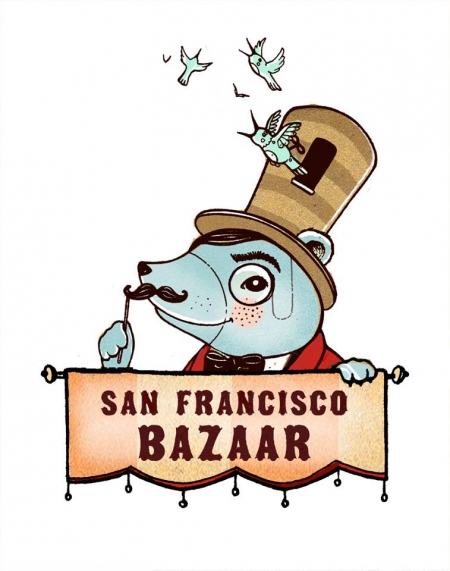 SF BAZAAR at ZOO LIGHTS
SF Zoo is inviting you to this event for the 3rd year in a row. Admission is free because vendors are located before the Zoo entrance itself.
SF ZOO
SF Zoo Entry Village Circle*
Sloat Blvd. & the Great Highway
December 11, 12 & 13, 2015
December 18, 19 & 20 2015
REMODELISTA MARKET
Organized and hosted by the venerable SF institution Heath Ceramics.
@ Heath Ceramics SF Showroom
2900 18th Street
December 12 & 13, 2015.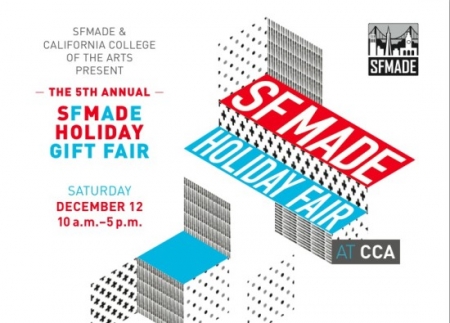 SFMADE Holiday Fair
Tittle says it all. Local products and vendors in a wide array of styles and areas.
@ CCA California College of the Art
1111 8th Street
December 12, 2015
10am - 5 pm
Free admission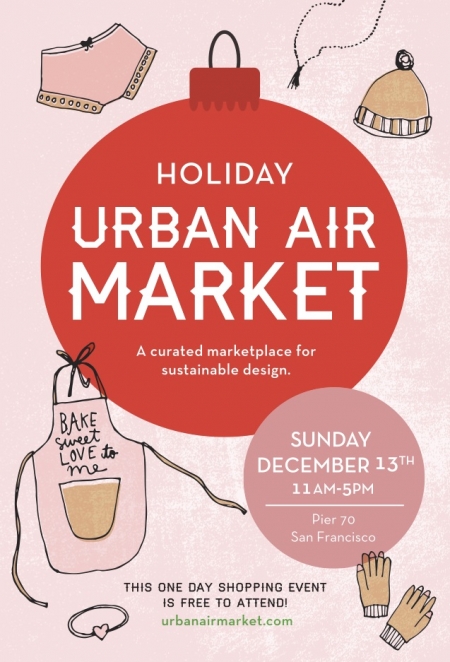 Urban Air Market
Pier 70 - The Embarcadero
Sunday, December 13, 2015
11am - 5pm
HAPPY HOLIDAY - JOYEUSES FÊTES
Agenda
Movie releases, Festivals & DVDs

Theatre plays, Ballet, Opera

Jazz, Rock, Pop, Symphonic & Co

Museums and Art Galleries

If you have some spare time...