HAPPY NEW YEAR OF THE ROOSTER IN SAN FRANCISCO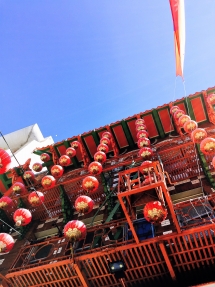 San Francisco's Chinese community is the biggest outside Asia. Hence all the exciting Chinese New Year festivities organized in the city.
Here is our selection of events in Chinatown and beyond.Enjoy Chinese traditions with flowers, parade, dance, music, art, kites, firecrackers... and celebrate the beginning of Lunar Year of the Rooster.
Chinese New Year Flower Market
According to the Chinese tradition, every household should have blooming plants as a symbol of rebirth and new growth, and flowers as symbol of prosperity and good career. A blooming flower on New Year's Day will bring the household prosperity for the year.
Go and buy these auspicious flowers and plants while the kids enjoy fun activities (like photo and petting zoo). Get a flavor of Asia with traditional Chinese dance and music in Chinatown.
21 & 22 janvier 2017
Grant avenue from Clay to Broadway, Pacific avenue from Kearny to Stockton
Free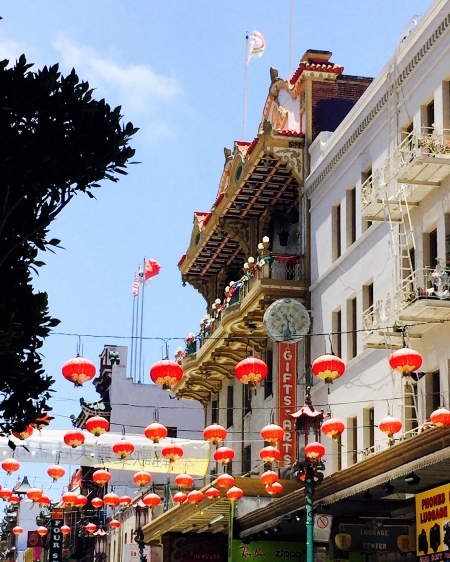 January 28, 2017 will be the the first day of the new Lunar Year Happy New Year of the Rooster!
Chinese traditions to welcome the new year.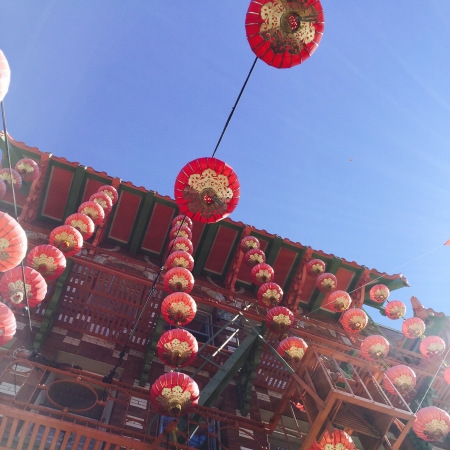 Chinese New Year Community Street Fair
Enjoy Chinese ancient and modern culture in the streets of San Francisco with dance, music, calligraphy, kite-making and acrobatics. Kids will love it!
Chinatown Community Street Fair
February 11 & 12, 2017
Chinatown
Free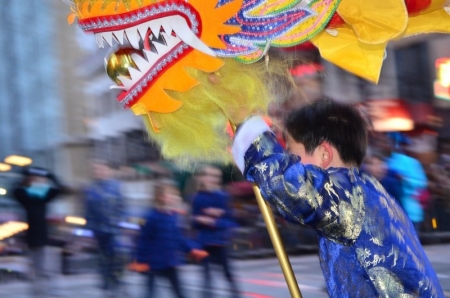 Chinese New Year Parade
The event you don't want to miss!
The first parade was organized in 1860 by the Chinese community just after the Gold Rush. It was meant to educate the Chinese immigrants and their children about their culture.
Since then, the parade has grown to be the largest Chinese celebration outside Asia and is one of the top 10 parades in the world (according to IFEA)!
The most spectacular is the 250' long dragon carried by a hundred people through the streets of San Francisco.
Chinese New Year Festival & Parade
Saturday, February 11, 2017
5:15pm - 8pm
Gratuit
We recommend public transportation to avoid traffic (buy your round trip pass in advance to avoid lines). Roads will be closed at 4pm. Find out more about the parade's route.
Et pour fêter le Nouvel An Chinois autrement...
Listen to classical music :
Chinese New Year Celebration at the Symphony. The family friendly reception at 3:00 pm provides fun activities for kids.
Chinese New Year at the SF Symphony on February 4, 2017.
Be active :
YMCA's Chinese New Year Run - Year of the Ram - 5K/10K. You can also walk.
Sunday, February 19, 2017
Starts @ YMCA Chinatown [email protected]
Have fun at the San Francisco zoo :
Take your family with you and enjoy Chinese folk show. Then take a self-guided tour to discover the animals of the Chinese zodiac. Admission ticket to the zoo must be purchased. But guests born in a year of the Monkey receive free admission! (1921, 1933, 1945, 1957, 1969, 1981, 1993, 2005, 2017)
January 28 & 29,2017
February 3 & 4, 2017

Agenda
Movie releases, Festivals & DVDs

Theatre plays, Ballet, Opera

Jazz, Rock, Pop, Symphonic & Co

Museums and Art Galleries

If you have some spare time...