Girls of the Sun by the French director Eva Husson opens in San Francisco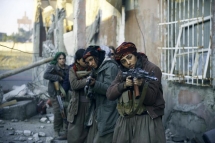 Girls of the Sun is a war movie of a different kind... since it is a all-women war movie. The French director Eva Husson wanted to reveal the story of Kurdish women who fought against ISIS.
The French-Iranian actress Golshifteh Farahani is Bahar. We had discovered her in the beautiful movie by Asghar Farhadi, About Elly. She is absolutely stunning and makes the story even more powerful. Emmanuelle Bercot is Mathilde, the war journalist, the one who sees, witnesses, who tells the story, the tragedy, who tells us about the raw brutality, the outrageous violence, but also the courage, heroism and determination of these women fighters.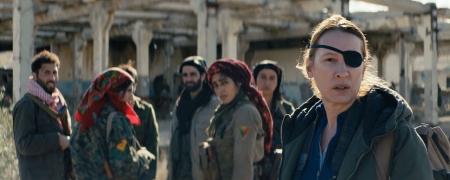 The story brefly...
Somewhere in Kurdistan, Bahar, commander of the "Girls of the Sun" battalion, is preparing to liberate her hometown from the hands of extremists, hoping to find her son who is held hostage. A French journalist, Mathilde, comes to cover the attack and bear witness to the story of these exceptional warriors. Since their lives have been turned upside down, the Girls of the Sun find themselves fighting for women, life and liberty.
The trailer...
Les Filles du Soleil (Girls of the Sun)
A Film by the French director Eva Husson
Opens April 19th
Landmark's Opera Plaza Cinema in San Francisco
>> Showtimes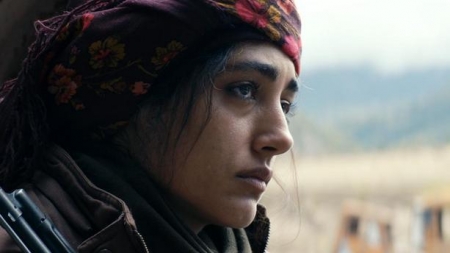 Agenda
Movie releases, Festivals & DVDs

Theatre plays, Ballet, Opera

Jazz, Rock, Pop, Symphonic & Co

Museums and Art Galleries

If you have some spare time...