Game of Thrones: season 8 is over, not the concerts!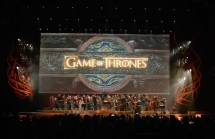 The Game of Thrones madness is over. So, what do we do now?
For a few weeks, there was no way to escape the Game of Thrones passionate whirlwind. Whether we liked it or not, whether we watched it or not, it did not matter. Game of Thrones, you gotta like it, that's just the way it is.
After the GoT parties, GoT screenings, the family GoT evenings, the twitter leaks, the Starbucks cups forgotten on stage, debates about the quality of the last episodes... fever is going down.
So if you feel like frustrated and miss the thrill, you still have a choice and can try the Game of Thrones live concert experience. The Game of Thrones Live Concert Experience returns for a third season. First concert is scheduled in Syracuse on September 5, 2019 and last one will take place in Los Angeles at the Hollywood Bowl. In between, almost one concert every day including one at the Shoreline Amphitheatre in Mountain View on October 3, 2019.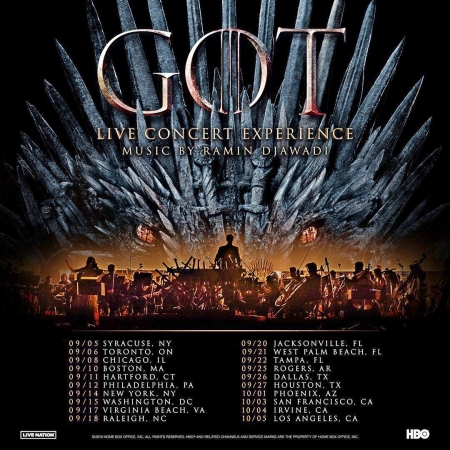 Fully enjoy the music by Ramin Djawadi with a montage - on the big screen - of former Game of Thrones episodes and emblematic season 8 scenes.
Game of Thrones
The Live Concert Tour
At the Shoreline Amphitheatre in Mountain View
on October 3, 2019.
To check all the dates and venues >> click here
Agenda
Movie releases, Festivals & DVDs

Theatre plays, Ballet, Opera

Jazz, Rock, Pop, Symphonic & Co

Museums and Art Galleries

If you have some spare time...