Gad Elmaleh... his dream tour is a world tour with a show in San Francisco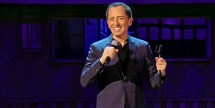 Surprise ! Gad Elmaleh is coming to San Francisco... No, ok, it is not such a surprise. Each time he performed in the Bay was a success. He will start his Dream Tour this Fall and is expected in San Francisco on November 12, 2018.
See you at the Palace of Fine Arts on Monday, November 12, 2018 at Gad Elmaleh's show. Thinking of all the success he met since his cult appearance at the Bimbo (cult because nobody expected him in SF at that time! and the show sold out in a few seconds.), and then at the Improv Comedy Club in San Jose or the Fox Theater in Oakland... His new Dream Tour is like a grand finale for all this accomplishment.
His Dream Tour actually looks like a World Tour from Anvers to Oslo, from Hong Kong to... San Francisco. Globalization and humour...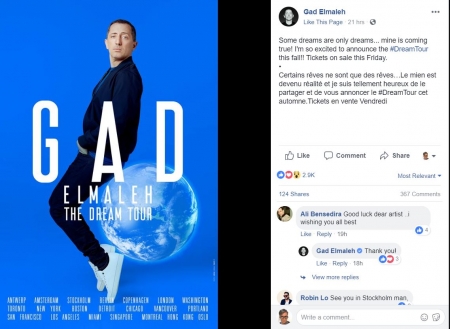 Gad Elmaleh picked a beautiful venue with the Palace of Fine Arts. We had discovered the place with Charlotte Gainsbourg a few years ago. A very symbolic local theater!
The show will be In English... It will feature his last Netflix special American Dream but the French humorist promised there would be new material. Can't wait!
Gad Elmaleh
Dream Tour
@ the Palace of Fine Arts
Monday, November 12, 2018
To buy your tickets, click here.
Agenda
Movie releases, Festivals & DVDs

Theatre plays, Ballet, Opera

Jazz, Rock, Pop, Symphonic & Co

Museums and Art Galleries

If you have some spare time...