FRENCH SINGER, CHRISTINE AND THE QUEENS WILL PERFORM AT TREASURE ISLAND MUSIC FESTIVAL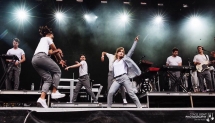 Christine and the Queens was one of the numerous guests at Coachella this year. She will also perform at one of the most prestigious outdoor music Festival in San Francisco, the Treasure Island Music Festival.
Usually, Coachella's artists move forward with different concerts and festivals in the US, including San Francisco of course. It is also true for French artists at Coachella.
♦ M83. He already gave some concerts here and will be back in October at the Bill Graham Civic Auditorium. M83's concert in an Francisco.
♦ Savages. Checked. They were at the Fillmore recently.
♦ Mbongwana Star. Done. They were at The Independent.
♦St. Germain and his afro inspired music performed at the Mezzanine between 2 concerts at Coachella.
♦ Melody's Echo Chamber... You may have seen her at the Independent in April.
♦ And the twin sisters of Ibeyi? They chose the other great outdoor music Festival in San Francisco, Outside Lands.
In San Francisco, the only one missing was Christine and The Queens. We have seen her at her latest concert, as first act for Marina and The Diamonds at the Fox Theater. She is part of the Treasure Island Music Festival's line up released on June 14. We are really glad she isback on her own. Welcome back in SF.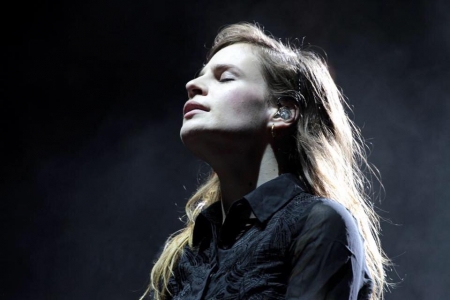 Quick look at the Festival's line up... Sigur Ros, Glass Animals (regularly playing in SF), Purity Ring and Zhu (who were also at Coachella) are among our favorites.
Tickets will be on sale starting June 16, 2016.
See you at Treasure Island in October.

TREASURE ISLAND MUSIC FESTIVAL
October 15 & 16, 2016
To buy your tickets, click here.
Agenda
Movie releases, Festivals & DVDs

Theatre plays, Ballet, Opera

Jazz, Rock, Pop, Symphonic & Co

Museums and Art Galleries

If you have some spare time...