French restaurants
If you love French cuisine and wine, we have some good news for you : you don't necessarily need to travel to France... San Francisco has it all! Here is a list (non-exhaustive and sorted by neighborhood) of restaurants to enjoy a nice lunch or dinner "a la francaise"!
Bisou Bisronomy
Casual, modern, using local, organic ingredients. Nice gournet rendez-vous on Market Street in the Castro.
2367 Market Street, Castro
Every day 5:30pm - 10:30pm (9:30pm on Sunday)
Brunch during the week end 10am - 3pm
Amélie Le bar à vin.
Wine bar with an amazing selection of French (but not only) wines. Delicious French cheese plates, cold meats and different other French specialties. The place to be on Polk.
1754 Polk St, Nob Hill
Every day 5:30pm – 2am
$$$$$
Le P'tit Laurent
A good French bistrot in Glen Park. French classical specialties in a cosy environment and with a friendly service.
699 Chenery Street, Chenery Park
Dinner starting at 5:30PM
$$$$$
Chez Maman
Chez papa's wife ;-) French bistro offering salads, paninis, croque monsieur, french onion soup, crêpes...
1453 18th St, Potrero Hill
401 Gough street, Hayes Valley
Everyday from lunch to dinner.
$$$$$
POTRERO HILL
Zazie
French style bistro. French comford food (croque Monsieur...) and Provence inspired flavors. Nice and sunny garden patio. Very good breakfast menu with pancakes, bagels, scrambled eggs...
941 Cole Street, 415-564-5332
Everyday from 8am or 9am, to 9:30 or 10pm
$$$$$
COLE VALLEY
Café de la Presse
A French brasserie in the heart of dowtown SF. Croissants, croque Monsieur, frisée salad with pancetta, niçoise salad, bœuf bourguignon...
352 Grant Ave, Union Square. (415) 398-2680
Everyday, from breakfast to dinner.
$$$$$
DOWNTOWN SF
Cafe Bastille
A typical Parisian bistro in the heart of the Financial District. Hachis parmentier, quiche Lorraine, frisee aux lardons... You will enjoy some French specialties surrounded by vintage French advertising metal sign. The outdoor terrace is great.
22 Belden Place
Everyday, from lunch to dinner
$$$$$
FINANCIAL DISTRICT
Gamine
Small and friendly French bistro. On the menu among others: steamed mussels, beef tartare, charcuterie and... burgers !
2223 Union street, 415-771-7771.
Dinner everyday, lunch from Friday to Sunday
$$$$$
MARINA
Garçon !
French bistro. Friendly ambiance and staff. The New Orleans native chef delivers a stylish interpretation of French classics like coq au vin, mussels, duck confit and French onion soup. The name of the restaurant is an oldfashion French expression used to call for the waiter.
1101 Valencia street, 415-401-8959.
Dinner only, closed on Mondays.
$$$$$
MISSION
L'Ardoise
Traditionnal French cuisine. Affordable wine list.
151 Noe street, 415-437-2600.
Dinner only. Closed Monday and Sunday.
$$$$$
CASTRO VALLEY
Chez Marius
Traditional French Bistro on 24th Street. Nice patio in the backyard to enjoy brunches in the sun.
4063 24th street, Noe Valley
Lunch et diner. Fermé le lundi.
$$$$$
NOE VALLEY
Café Jacqueline
Traditionnal French food : onion soup, escargots... Their signature dish is the souffle. Sour or sweet , they are all incredible.
1454 Grant Ave, (415) 981-5565
Open fron Wednesday to Saturday.
Dinner only. 5:30pm – 11pm.
$$$$$
NORTH BEACH
Chouquet's
Charming French restaurant with an outdoor seating. Perfectly seasoned salads, quiche lorraine, beef carpaccio, chocolate fondant... It's an ideal place for a light lunch/brunch with a group of girlfriends.
2500 Washington street, 415-359-0075.
Everyday, lunch and dinner.
$$$$$
PACIFIC HEIGHTS
Fringale
French bistro, serving Basque inspired cuisine. Sauteed calamaris, traditionnal duck confit, gâteau basque… Good food and service.
570 Fourth street, 415-543-0573.
Dinner evry night. Lunch Tuesday-Friday.
$$$$$
SOMA
RN74
Restaurant and Wine Bar, named after the famous French Burgundy road and modeled after a Parisian train station, housed on the first floor of a glass skyscraper, the Millennium Tower. The endless wine list is a must for wine connoisseurs. The food, created by Michael Mina (a renowned chef in San Francisco who owns a self-named high-end restaurant in the Financial District) is French-inspired with an american flare. A business lunch favorite spot. Wine list.
301 Mission street, 415-543-7474.
Dinner everyday, lunch on week-days 11:30am-2pm.
$$$$$
SOMA
Chouchou
Good French bistro with a "provencal twist". Casual atmosphere. Parking lot.
400 Dewey Blvd, 415-242-0960
Dinner everyday, Sunday brunch.
$$$$$
WEST PORTAL
Le P'tit Laurent
A good neighborhood French bistro. The menu includes: boeuf Bourguignon, cassoulet, bouillabaisse, ris de veau, profiteroles, tarte tatin. A French food lovers' heaven !
699 Chenery Street, (415) 334-3235
Dinner only, from 5:30PM.
$$$$$
GLEN PARK
And the list of the best French restaurants in San Francisco continues with...
Bouche - 603 Bush Street
Café Claude - 7 Claude Lane and 2120 Greenwich
Claudine - 8 Claude Lane / Has closed now.
Plouf - 40 Belden Place
Galette 88 - 88 Hardie Place / Has closed now.
Fleur de Lys - 777 Sutter Street Closed in 2014.
Muka - 370 Grove Street
Piperade - 1015 Battery Street
Mathilde French Bistro - 315 5th Street
Terroir - 1116 Folsom Street
Blush - 476 Castro Street
Cocotte - 1521 Hyde Street
La Folie & La Folie Lounge - 2316 Polk Street
Baker Street Bistro - 2953 Baker Street
Bistro Aix - 3340 Steiner Street
Chapeau! - 126 Clement Street
A French woman living in SF went to all of them! She shared her experience and recommandations with us. Read her review.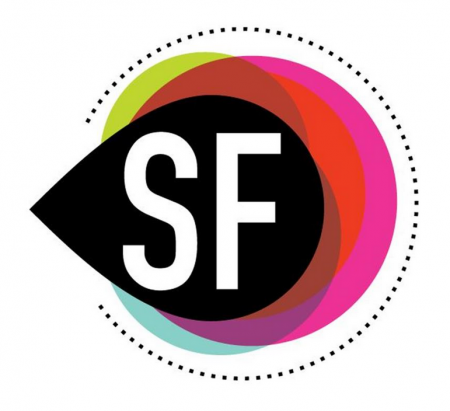 Agenda
Movie releases, Festivals & DVDs

Theatre plays, Ballet, Opera

Jazz, Rock, Pop, Symphonic & Co

Museums and Art Galleries

If you have some spare time...