FRENCH MUSICIAN WAX TAILOR IN CONCERT IN SAN FRANCISCO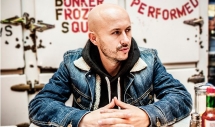 As of October 2016 and until March 2017, if you wish to see Wax Tailor... that will have to be at one of his concerts.
The French musician, composer, producer will be so busy in the next few months. Wax Tailor literally scheduled no less than 60 concerts in 6 months! The whole thing will start in Sofia on October 14, 2016 (which is the official release date of his 5th album), then Wax Tailor will go on in Europe, in France, then in the US (East Coast, West Coast and then East Coast again but South) and Canada, to come back to Europe and finish with the Zenith in Paris on March 30, 2017. What a plan!

We are total fans from the beginning, since ''Que Sera'', since the ''Tales of the Forgotten Melodies''. And in San Francisco, we always went to his latest concerts at the Rickshaw Stop (twice) and the Mezzanine. The frst concert at the Rickshaw was such a blast. At that time, we had met him for an interview with guy in charge of the communicaton at the French Consulate. Interview of Wax Tailor.
Wax Tailor relelased a new single back in June, called ''I had a woman'' and announced at the same time his upcoming new album to be available in october 2016. It sounds soul, blues, funk, displays awesome guitar riffs and let resonate voices from the South.
No need to tell you how excited we are to hear all these news. And last but not least... great choice of the venue with the Regency Ballroom. Perfect space for Wax Tailor's kinds of performances and great acoustics.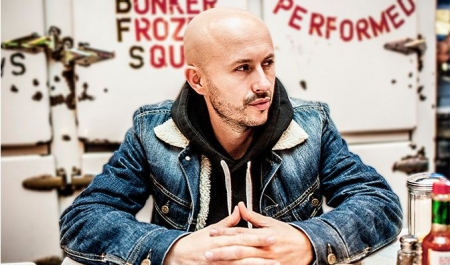 WAX TAILOR
@ THE REGENCY BALLROOM
Thursday, February 9, 2017
To buy your tickets (on sale, starting Friday, August 19, 2016), click here.
Agenda
Movie releases, Festivals & DVDs

Theatre plays, Ballet, Opera

Jazz, Rock, Pop, Symphonic & Co

Museums and Art Galleries

If you have some spare time...