French focus on the SFFilm Festival 2019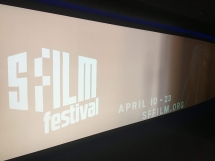 The SFFilm Festival announced its whole program: 2 weeks dedicated to movies of all kinds. Here is a focus including the French films and some special events and screenings you should want to attend.
If one wanted to describe the Festival in numbers, that would be :
163 films
12 world premieres
more than 200 ''filmmakers''
72 women directors
36 languages
52 countries
We took a look at the French movies that are part of the selection. Just a few actually, but with outstanding actors and directors.
A FAITHFUL MAN (L'HOMME FIDÈLE)
By and with Louis Garrel
Co-written with Jean-Claude Carrière
With Lily-Rose Depp, Laetitia Casta
The story...
A couple's relationship becomes complicated when she leaves him for his best friend, and returns after he dies.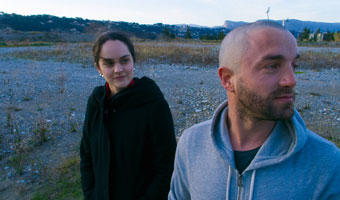 PAPER FLAGS (LES DRAPEAUX DE PAPIER)
By Nathan Ambrosioni
With Noémie Merlant, Guillaume Gouix, Alysson Paradis
The story...
He is 30 and just got out of jail after 12 years of detention. She is almost 24 and has a simple life away from the city. One day, he comes to her and she let him stay with her. That's complicated when your older brother needs to get back to a normal life. Between tenderness and bursts of laughter, his anger is sometimes out of control. However, she wants to help him. As for him, he wants to meet with his sister again.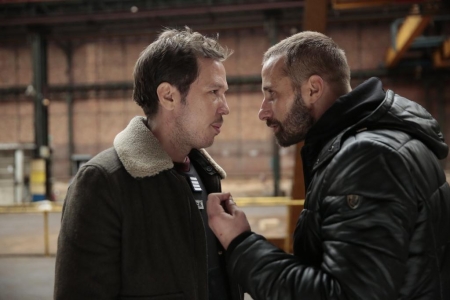 CLOSE ENNEMIES (FRÈRES ENNEMIS)
By David Oelhoffen
With Matthias Schoenaerts and Reda Kateb, 2 amazing actors we had discovered thanks to Jacques Audiard, respectively in Rust and Bone and A Prophet.
The story...
Driss and Manuel are two childhood friends who end up taking opposite paths: Manuel chose to embrace the thug life, while Driss becomes a cop. When Manuel's biggest deal goes terribly wrong, the two men meet again and come to realize they both need each other to survive in their worlds.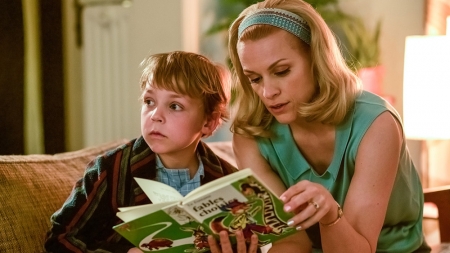 MOTHERS' INSTINCT (DUELLES)
By Olivier Masset-Depasse
With Veerle Baetens, Anne Coesens, Mehdi Nebbou
French- Belgian movie
The story...
The retro Belgian psychodrama Mothers' Instinct follows two very desperate housewives duking it out to the death amid a backdrop of 1960s designer living rooms, petit-four dinner parties and impeccable bourgeois etiquette.
Marie-Stéphanie attended the presentation organized for the press and local media. Here is what she shared with us...
... The Festival has scheduled a few tributes to filmmaker and actors such as Laura Dern who will be there at the sreening of the movie Trial by Fire de Edward Zwick, at the Castro Theatre on April 14, or Claire Denis, who will be at teh Roxie Theater on April 11 for the screening of the movie she directed, Highlife, film in English, with Juliette Binoche, Robert Pattinson and André Benjamin.
... The Festival selected many films and documentaries where major or less renowned activists are followed and whose action is highlighted and revealed. Check for example: We are the radical monarchs (free screening), Knock down the House, about AOC, or Official Secrets, British-American film with Keira Knightley and Ralph Fiennes.
... Ai Weiwei will be at the Castro Theatre on April 14, for the screening of the movie Ai Weiwei: Your Truly, a documentary about the beautiful exhibition At Large, that was presented at Alcatraz in 2015.
... The Festival has planed great events and workshops dedicated to kids.
... The documentary The Hidden City is highly anticipated with 3 screenings added to the program.
In collaboration with Marie-Stéphanie Roussat
SFFilm Festival
April 10 to 23, 2019
>> The whole program of the SFFilm Festival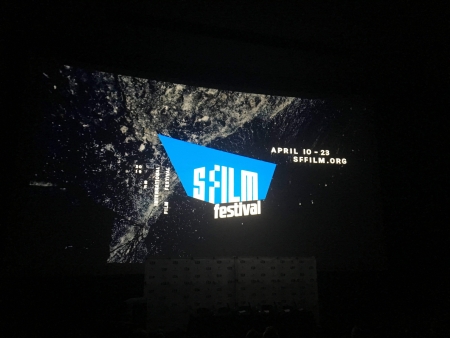 Agenda
Movie releases, Festivals & DVDs

Theatre plays, Ballet, Opera

Jazz, Rock, Pop, Symphonic & Co

Museums and Art Galleries

If you have some spare time...