FRENCH FAIR 2017 IN PALO ALTO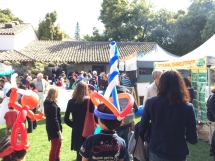 Username : FRENCH FAIR
Password : FLAVORS OF FRANCE
It is already the 12th edition of the French Fair in Palo Alto on Saturday, October 14, 2017.
The French community in San Francisco and the Bay Area keeps growing. It increased by 30% in 2016 (based on the French Consulate registrations figures.)
So the French community in the Bay is thriving, that's a fact. The other fact is that French people, despite what they might say, love to gather, to meet each other and to share their culture/savoir faire/expertise/&everything else good, tasteful, fancy, creative.
The French Fair in Palo Alto is a great catalyst that makes all the energies with a French something come together and contributes to offer a dynamic window of everything good, beautiful, tech, artistic, fashion, creative with a French twist that San Francisco and the Bay can offer.
SATURDAY, OCTOBER 14, 2017
THE FRENCH FAIR
There are so many reasons to visit the 12th edition of the French Fair... Because you love France, because you are curious and interested, because you are new around here,
because you want to spend a good time with friends or family, because you want to meet and get to know French artists, businesses, vendors from the Bay Area...
The event is an institution in the Valley. Dozens of vendors and professionals will attend the fair to show and sell their products, artworks, services and introduce their business, experience and knowledge.
Discover the tasteful treats by the Frenchery that offers soem renowned French brands but also a wide array of products by Fabrique Délices ,
by Brittany Crêpes & galettes, but also the popular Flammeküche by La Flamme,
- La Flamme will not attend in the end -
all the selection by Goudy's French Cuisine,
or the sweet treats by Mademoiselle Colette and by Petit Pot,
to name only a few.
That should give you a perfect French Foodie panaorama.
Food is the only French talent !
You will also...
... find out about the elegant French leather creations by SOFRANCISCO, fall in love again and again for the beautiful collection by our dear Les Petits Carreaux and discover Atelier Prélude and its gorgeous cashmere selection.
... be impressed by FillGood whose purpose is to reduce the use of plastics. With its selection of cleaning and beauty products, it helps you be part of this great objective.
You'll talk real estate with Marylene Notarianni, who we had had the pleasure to interview recently for LostinSF,
or Francis Rolland, Catherine Hendricks and Sophie Ravel.
A whole day of fun, live music, kids activities... a whole day in France in Palo Alto.
Elisabeth Michel has been organizing the event since it beginning. Congratulations for your tenacity and commitment for the French community in San Francisco and the Bay Area.
FRENCH FAIR 2017
A DAY IN FRANCE
Saturday, October 14, 2017
@ the Lucie Stern Community Center
1305 Middlefield Road, Palo Alto, CA 94301.
Admission : $3 for adults / free for kids
You can buy your tickets online > here.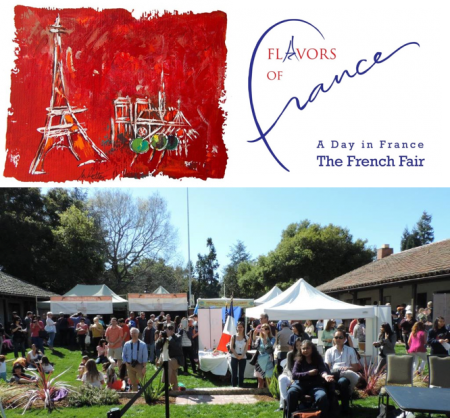 Agenda
Movie releases, Festivals & DVDs

Theatre plays, Ballet, Opera

Jazz, Rock, Pop, Symphonic & Co

Museums and Art Galleries

If you have some spare time...